The Internet and Effective Internet Searching
by Sophie Hartley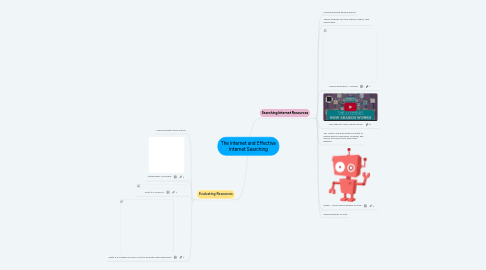 1. Searching Internet Resources
1.1. Using advanced google search
1.2. Search engines for kids: Kiddle, KidRex, safe search kids.
1.3. Search Education – Google
1.4. The Internet: How Search Works
1.5. Tip: Clarify and plan what you want to search before searching. Consider Key words, synonyms and alternative phrases.
1.6. Kiddle - visual search engine for kids
1.7. search engines for kids
2. Evaluating Resources
2.1. Teach students to be critical
2.2. Christopher Columbus
2.3. Trust It or Trash It?
2.4. What is a Credible Source? How to Evaluate Web Resources