POLITICAL SITUATION BETWEEN US AND CHINA
by Jairo Damian Tamay Monroy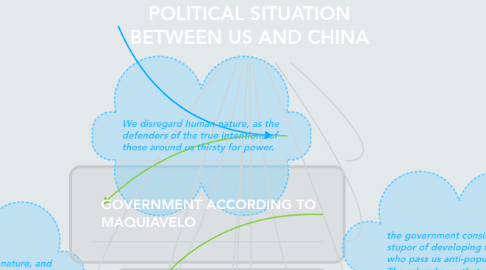 1. Here we could observe the masterly work of art that is government, politics and power. using old war strategies, such as those of Machiavelli or modern books such as Robert Green, to develop their strategies, men born to govern, consitrate and unite masses. but also to impose respect, fear and control for the world
2. XI JINPING MAN OF POWER
3. DONALD TRUMP THE PATH OF GLORY
4. LEADERS
5. Donald Trump logró ganar su candidatura a la presidencia. Gracias a Corey Lewandowski y su modus operandi en relación con las leyes del poder. Leyes que los partidos ejecutan para lograr la victoria con el pueblo. una vez que pretende ascender al poder.
6. THE LAWS OF POWER
7. the government consists in the stupor of developing the people who pass us anti-popular laws. The rulers know that while the people are entertained they can develop laws that favor them without facing the people.
8. We ignore human nature, and that the defenses of the true intentions of those around us are thirsty for power.
9. GOVERNMENT ACCORDING TO MAQUIAVELO
10. We disregard human nature, as the defenders of the true intentions of those around us thirsty for power.