CINEMATIC TERMS
by Yagmur hosoglu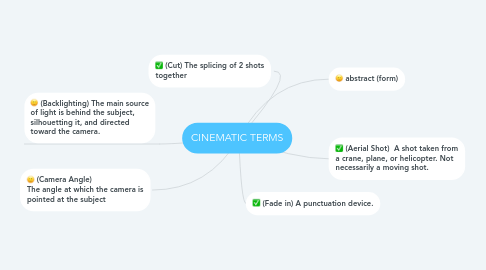 1. abstract (form)
2. (Aerial Shot) A shot taken from a crane, plane, or helicopter. Not necessarily a moving shot.
3. (Backlighting) The main source of light is behind the subject, silhouetting it, and directed toward the camera.
4. (Camera Angle) The angle at which the camera is pointed at the subject
5. (Cut) The splicing of 2 shots together
6. (Fade in) A punctuation device.