I am Marichelle Espiritu.
by Marichelle Espiritu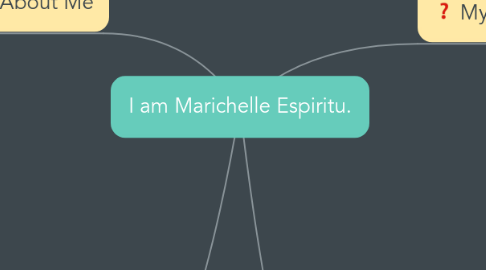 1. Current Role
1.1. I have been an Instructional Designer for more than a year.
1.1.1. This is my 3rd course in the PDAL program.
2. My Question about Technology in Learning
2.1. Considering that one of the emerging trends for technology in learning is using augmented reality, I'm curious to learn about the success stories from the realm of Instructional Design using this particular technology.
3. Experience with Technology in Learning
3.1. Articulate Storyline: More than a year
3.2. GoAnimate (now Vyond): More than a year
3.3. Dreamweaver: More than 3 years
3.4. JIRA/Confluence: More than 5 years
4. About Me
4.1. Curious optimist
4.2. Tools and Technologies
4.2.1. Articulate Storyline
4.2.2. GoAnimate
4.2.3. Dreamweaver/HTML
4.2.4. JIRA/Confluence
4.3. Interests
4.3.1. Compelling stories
4.3.2. Learning and Discovery
4.3.3. Long walks