A 4-year degree is worth the cost.
by Mark Kruger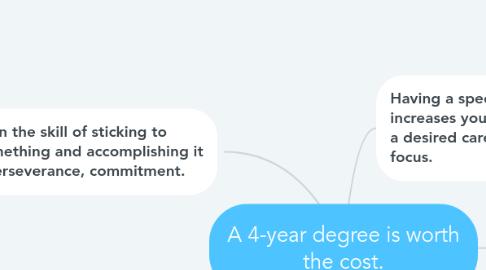 1. Most jobs require specific achievements which a degree covers.
2. Gets your foot in the door for interviews.
3. Having a specific type of degree increases your chance of getting a desired career in the degree focus.
4. University networking to make job connections for the future.
5. Gain the skill of sticking to something and accomplishing it - perseverance, commitment.