BUYING IN A FAST FOOD RESTAURANT.
by Symon Joshua Tejada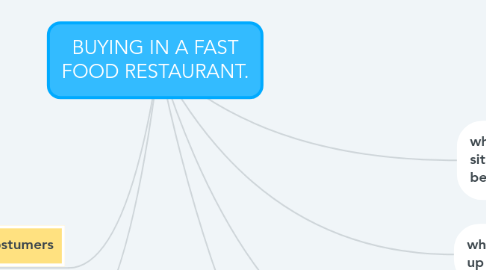 1. are there any"gaps" between what is supposed to happen and what the system is able to do?
1.1. There will be gaps if the costumer has a different social state for example:the costumer is a introvert kind of person
2. what function does each part serve?
2.1. The costumer pays the food that has a interest with it so the fast food restaurant would gain profit
2.2. The Employee would provide the service or the food that are requested by the costumers
3. what are the parts that make up the system?
3.1. Costumer
3.2. Employee
4. what are the needs of this situation? What is supposed to be done?
4.1. The costume would receive the food provided by the employee
5. Costumers
5.1. The Consumer who will receive or gain the service
6. Employees
6.1. The individual who will provide the given service