CLIL METHODOLOGY
by Laura Roura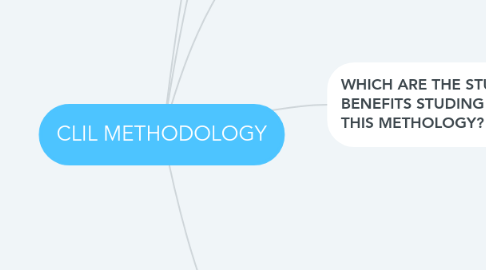 1. WHAT IS THIS METHODOLOGY ABOUT?
1.1. - Dual-focused educational aproach
1.2. - Additional language is used to teach and learn.
1.3. - Whith the aim of teaching content and language at the same time.
2. WHAT IS IMPORTANT TO KWOW BEFORE USING THIS METHODOLOGY?
2.1. It requires curricular adaptations
2.2. It requires methodological adjustments
2.3. It requires new activity materials
2.4. It requires new assessing learning process and results
2.5. It requires new approaching
3. WHY DOES IT APPEAR?
3.1. Lack of comunication between people of different countries of th EU due to bad teaching methologies.
4. WHICH ARE THE STUDENT'S BENEFITS STUDING WITH THIS METHOLOGY?
4.1. Motivation
4.2. Understanding of a foregin culture
4.3. Built confidence
4.4. Prospective
4.5. Academic success
5. HOW CAN WE APPLY THIS METHODOLOGY?
5.1. 4 C'S
5.1.1. Comunication: to make students communicate their own thougts through authentic language (group work)
5.1.2. Culture: to enhance a students understanding of their own culture and other cultures (authentic materials and international topics)
5.1.3. Content: to identify topics or subjects which it's being thought through and stablish content which is relevant
5.1.4. Cognition: To encorage learners to create new knowledge and skills through reflection and interaction.
5.2. BLOOM'S TAXONOMY
5.2.1. LOT
5.2.1.1. Remembering
5.2.1.2. Undersanding
5.2.1.3. Applying
5.2.2. HOT
5.2.2.1. Analysing
5.2.2.2. Evaluating
5.2.2.3. Creating