CLASSROOM
by Jonathan Rapanut Grande-Rexha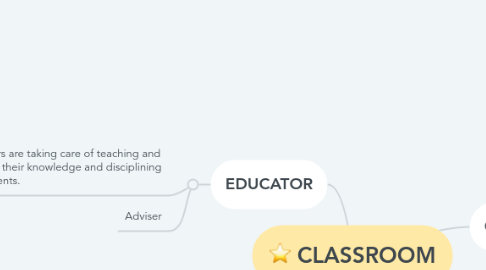 1. CLASS OFFICERS
1.1. Class Officers are liable for maintaining the orderliness of the students, they act as a liaison between the class and the administration, ensuring that the group's actions and activities conform to the policies of the institution, and they should be a good example for their fellow students.
1.2. Class President
1.3. Vice President
1.4. Peace Officers
2. EDUCATOR
2.1. Educators are taking care of teaching and provides their knowledge and disciplining the students.
2.2. Adviser
3. Students
3.1. a person who is studying and eager to obtain more knowledge.