Articles a /an
by Silvia Patricia Vasquez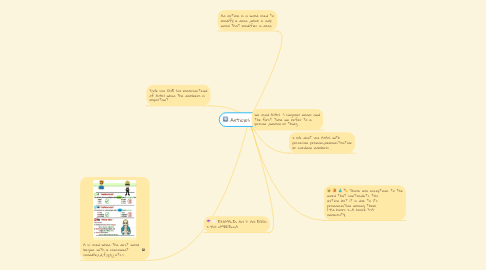 1. An article is a word used to modify a noun ,which is any word that modifies a noun.
2. we used A/AN 1 singular nouns and the first time we refer to a person ,animal or thing .
3. 2 We dont use A/AN with possesive pronuns,demonstrative or cardinal numbers .
4. 3.We use ONE (or more)instead of A/AN when the numbers is important .
5. A is used when the next word begins with a consonant sound(b,c,d,f,g,h,j etc.)
6. There are exceptions to the word that contradicts this article but it is due to its pronunciation among them. 1-An hours 2_A house 3-A university.
7. EXAMPLES AN 1- AN EGGS 2-AN UMBRELLA