ARTICLE A AND AN
by Margarita Contreras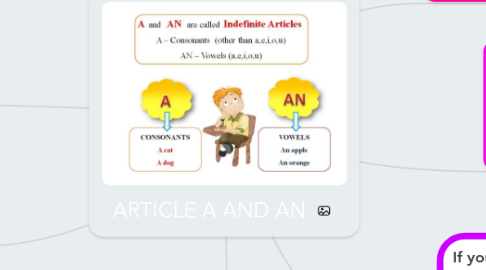 1. When to use articles in English a and an
2. There is a simple way to remember this:
3. When the word begins with a vowel (a, e, i, o, u), then you should use 'an', it sounds better and it sounds more appropriate when you say it.
4. If you use words and phrases such as 'ball', 'glass of water' or 'cup of coffee', then it would be "a ball", "a glass of water" and "a cup of coffee"
5. With words like 'umbrella', 'ice cream' and 'apple' you have to use: "an umbrella", "an ice cream" and "an Apple".
6. It's a wide door
7. It's an open door