Cannon-Bard - emotion provoking event leads simultaneously to an emotion and a bodily reaction
by William Hagge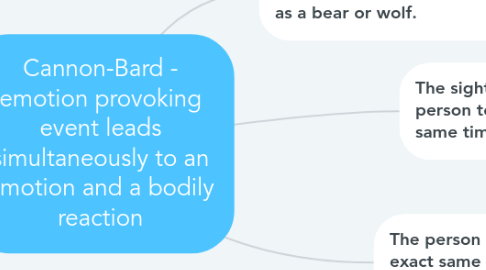 1. The person is scared and runs away at the exact same time that the stimulus of the bear or wolf is perceived.
2. The sight of the bear or wolf causes the person to run away and be afraid at the same time.
3. A person is walking through the woods and sees a predator such as a bear or wolf.