DATA AND INFORMATION
by JUAN MANUEL CASTRO VARELA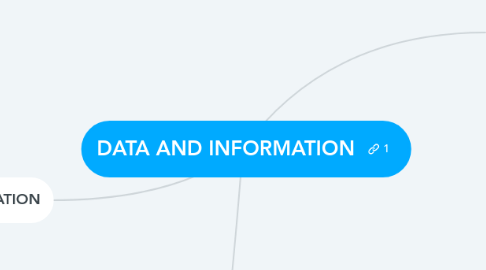 1. JUAN MANUEL CASTRO VARELA
2. DATA
2.1. MEANING
2.1.1. It is any sequence of one or more symbols that are given meaning through specific acts of interpretation.
2.1.1.1. They have been encoded in a format that can be entered into a computer and processed.
2.1.1.1.1. It is only after processing by a computer that the data takes a context and becomes information
2.2. USAGE
2.2.1. To provide personalized suggestions to keep you engaged to something.
2.2.2. Important for businesses because it helps them to
2.2.2.1. Expose variability
2.2.2.2. Optimize their operations
2.2.3. Web data can be used to
2.2.3.1. Monitor competitors
2.2.3.2. Track potential customers
2.2.3.3. Track channel partners
2.2.3.4. Generate leads
2.2.3.5. Create applications
2.2.4. To help optimize processes
2.2.4.1. Measuring what happens around them
2.2.4.2. Machines can make smart changes to increase
2.2.4.2.1. Increase productivity
2.2.4.2.2. Alert people when they need maintenance
2.2.5. To back up a claim or conclusion (information) derived or deduced from it.
2.3. EXAMPLES
2.3.1. Personal data
2.3.2. Transactional data
2.3.3. Web data
2.3.4. Sensor data
2.3.5. EXAMPLE IN LIFE
2.3.5.1. before a drug is approved by the FDA, the manufacturer must conduct clinical trials and present a lot of data to demonstrate that the drug is safe.
3. INFORMATION
3.1. MEANING
3.1.1. The information is constituted by a group of data already supervised and ordered
3.1.1.1. They serve to construct a message based on a certain phenomenon or entity.
3.1.1.1.1. When data is processed, organized, structured or presented in a given context to be useful, it is called information.
3.2. USAGE
3.2.1. The information allows to
3.2.1.1. Solve problems
3.2.1.2. Make decisions
3.2.2. Record keeping which is required in any organization to conduct a business.
3.2.3. Producing reports on demand as well as exception reports.
3.2.4. Support and assist all aspects of problem-specific decision-making
3.3. EXAMPLES
3.3.1. Transaction processing information
3.3.2. Decision support information
3.3.3. executive information
3.3.4. Management information