BODY AND HEALTHY MIND
by Yeral Ordoñez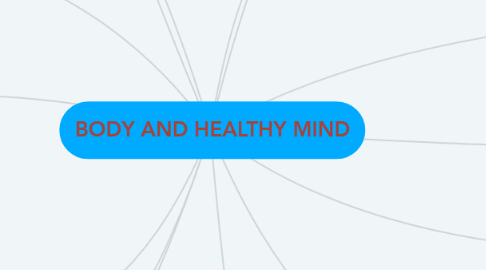 1. Physical activity maintained throughout life is accompanied by a lower risk of developing chronic conditions such as cancer, diabetes
2. Improves blood flow and general conditionImproves blood flow and general condition
3. Physical Fitness and Weight Loss
3.1. Active training was ideal to reduce weight and improve fitness
4. Improvement of heart and lung health
4.1. Reduces the risk of developing coronary heart disease.
5. It improves mental health
5.1. Physical exercise is a great mood enhancer
6. Diabetes prevention and management
6.1. It can help delay or prevent the development of type 2 diabetes by 60%.
7. improved cholesterol levels
7.1. Regular physical activity and exercise are effective in reducing blood cholesterol levels
8. Body protection against age-related decline
9. Improves concentration
9.1. It improves the ability to concentrate on a task, ignore distractions and also maintain and manipulate information
10. boost memory The studies
10.1. The brain structure grew after aerobic exercise.
11. Physical execution, vital to be well
12. Direct benefits of physical exercise for the brain and body.
13. Increase lean mass and strength
13.1. Low frequency training helps improve lean mass and strength in men and women.
14. Decreased cognitive impairment