Multi-Stage or Evolutionary Perspective on International Expansion and the Old and New Views of the Multinational Enterprise
by Juanita Niño Bautista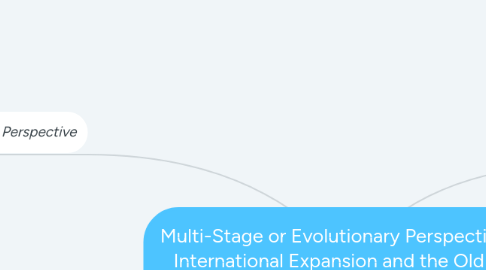 1. Effect that companies suffer when faced with international expansion, for this we see 3 stages:
1.1. Stage 1: When a company has to pay high costs in the country to which it is going. Not only monetary, but also ignorance of institutions and the dynamics of the market. Therefore, the costs are greater than the benefits.
1.2. Stage 2: Once Stage 1 is completed, the additional international expansion begins to produce incremental benefits that outweigh the incremental costs of the enterprise. The organization has the opportunity to learn and take advantage of that, access more economical inputs, accumulate market power due to the broad multinational presence, international escalation, presence in more areas of the world, competitive advantages, and experience.
1.3. Stage 3: Companies do not take into account the evolutionary point of view, as they may find themselves in a moment of "over-internationalization" because they enjoy an increase in performance over many years and then don't know how and when to stop or don't know how to respond quickly to technological changes. Therefore, here the benefits are negative.
2. Old vs. New Perspective
2.1. The traditional view of the MNE as principally an exploiter of internalized advantages that it developed in its home nation, is being partially displaced by the new view of the firm as an international learner.
2.2. The new multinational may also be "born global" . These are firms that quickly internationalize without the time or need to develop firm-specific internalized advantages in their home nation. Their advantage rests on learning derived from abroad, from their ability to coordinate and arbitrage across national borders, and from alliance network relationships.
2.3. The one common thread, or theme, is that geographical expansion enables the firm to utilize these advantages and reap improved performance (beyond the early Stage 1).