Lotus projects
by liz tran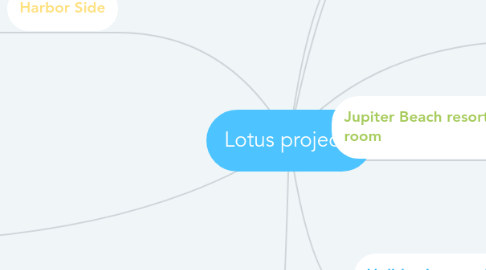 1. Longboat Key
1.1. Phase 1: Shipped
1.2. Phase 2: bed base Oct. 14th + some from Phase 1: dining table (wood+ metal from DRT and stone from Royal) and wall/ ceiling panels (1x45 and 1HC): Oct. 7th
2. Holiday Inn: model room
2.1. Dorothy
2.1.1. shipped by air and arrived
3. Lido Beach
3.1. Dorothy
3.1.1. 6 dining table - stone top: shipped on Longboat key container
3.1.2. 65 painted glass table ETD: Oct. 7th
4. Harbor Side
4.1. SKS: on production
4.2. Saigon CPCA: pending 165 painted glass- supplier rejected
5. Key Largo Marriot: PPS: Oct. 3rd and ETD mid to end of Oct.
5.1. SKS: case good
5.1.1. HPL imported from USA- COM
5.1.2. knob: from SKS
5.1.3. Painted glass: SKS- pending on image for the round table top (U shape was done)
5.1.4. Power hub: SKS
5.2. Dorothy: Bed base
5.2.1. Fabric from USA- COM
5.3. Royal Stone
5.3.1. Ship stone top separately
6. Jupiter Beach resort: Model room
6.1. SKS: design of Key Largo . ETD: mid to end Oct.
7. Nantasket
7.1. SKS: ETD Dec. 19, 5x40'
7.1.1. metal legs: powder coated steel to get closer look to SS
8. PBA: Kitchen
8.1. Casta
8.1.1. cabinet, island (HPL is in customer clearance) and vanity (Color of melamine was sent to Michael for approval): samples Oct. 22 for buyer's review
8.1.2. quote the Vanity in melamine and HPL
8.2. Royal stone