Project Management
by
Jeff Moore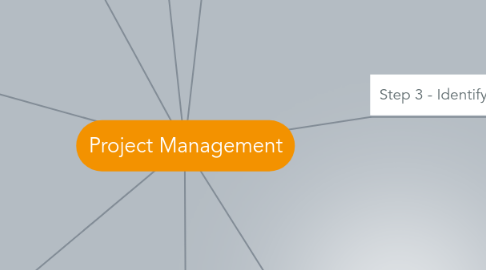 5.0
stars -
7
reviews range from
0
to
5
Project Management
MISC
Definition
Great Resources
Step 2 - Define the Objectives
SPECIFICALLY, what are you trying to accomplish?
What problem/issue are you trying to address?
Brainstorming
Creative Thinking - Outside the Box
Begin with the End in Mind
Tools
Here is where Innovation really can take place. Constraints don't hold you back, they unleash innovation and creativity. EX: Haiku, iambic pentameter.
The Triple Constraint
* These three are so inextricably linked that typically only 1 of these can be absolutely fixed. * Changes in one of these almost ALWAYS result in changes to the other 2. * If all 3 are set arbitrarily, the project is almost certain to be doomed. * one of the project manager's greatest challenges is managing to this triple constraint.
People
Assumptions
Step 5 - Execution
WORK THE PLAN!
Managing Deadlines
Leading for Outcomes
TRANSITIONS ON THE FLY!
Step 6 - Evaluate Outcomes
Surveys
Downloads/Debriefs
Interview Stakeholders
Gather Stories/Testimonies
Common Pitfalls
Expectations for participants - especially volunteers beyond capability
Failure to communicate with all those who need to know about progress/expectations - silos.
Involving the wrong people - people without the right skillset
Failure to properly assess contraints
Failure to fully execute on a plan
The GAP - I have an idea, how do I make it happen? Creativity AFTER ideation
Failing to understand LC.tv Processes