Project Management
by
Jeff Moore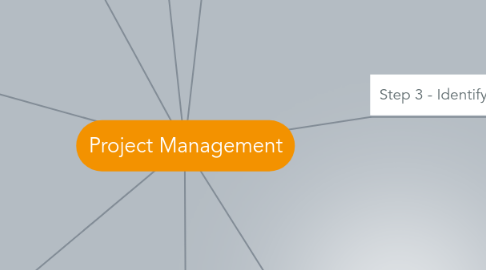 5.0
stars -
7
reviews range from
0
to
5
Project Management
MISC
Definition
TEMPORARY
Non-routine
Accomplish certain objectives within certain criteria
Great Resources
http://go2.lc/project
Project Management Institute, http://www.pmi.org
Step 2 - Define the Objectives
SPECIFICALLY, what are you trying to accomplish?
Measurable Results required
Qualitative Outcome to be obtained
Event to be held
What problem/issue are you trying to address?
What's different after project?
Brainstorming
Mindmeister
Mind Node
iThought
Creative Thinking - Outside the Box
Begin with the End in Mind
Tools
Evernote
Basecamp
Here is where Innovation really can take place. Constraints don't hold you back, they unleash innovation and creativity. EX: Haiku, iambic pentameter.
The Triple Constraint
* These three are so inextricably linked that typically only 1 of these can be absolutely fixed. * Changes in one of these almost ALWAYS result in changes to the other 2. * If all 3 are set arbitrarily, the project is almost certain to be doomed. * one of the project manager's greatest challenges is managing to this triple constraint.
Scope, Mandatory Outcomes/Deliverables, Events, Trainings, Processes
Budget
Deadlines
People
Stakeholders - People who have to, Decision Makers, Money Holders, Team Leaders, Departments Involved
People who get to, Identify the skill sets needed, Identify the possible team members, Staff Portal, Utilize Volunteers, Cross-Discipline - Who's doing something like this already??
People who need communication, Team Leads, Other ministries, Facilities
Assumptions
Get outside the box!
Step 5 - Execution
WORK THE PLAN!
Managing Deadlines
Leading for Outcomes
TRANSITIONS ON THE FLY!
Step 6 - Evaluate Outcomes
Surveys
Downloads/Debriefs
Interview Stakeholders
Gather Stories/Testimonies
Common Pitfalls
Expectations for participants - especially volunteers beyond capability
Failure to communicate with all those who need to know about progress/expectations - silos.
Involving the wrong people - people without the right skillset
Failure to properly assess contraints
Failure to fully execute on a plan
The GAP - I have an idea, how do I make it happen? Creativity AFTER ideation
Failing to understand LC.tv Processes
Contracts
Vendors, I-9, COI
Insurance