Keyword Research in SEO
by Jeongyun Won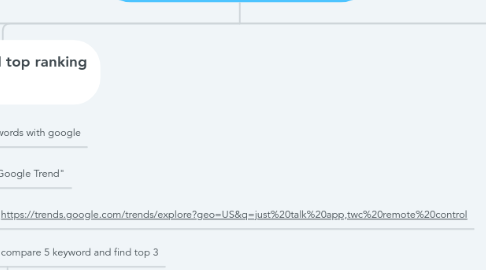 1. Target long tail keywords first!
1.1. Then you can get backlinks from high authority websites.
2. Type of long tail keyword
2.1. Informational keyword
2.1.1. How to create ecommerce wordpress website
2.1.2. If you have content based website(blog posts), target this
2.2. Transactional keyword
2.2.1. Buy LED TV Online
2.2.2. If you have ecommerce website, target this
2.3. General Long Tail Keyword
2.3.1. Ecommerce wordpress website
2.3.1.1. If you put 'How To' in front of it, It will be Informational Keyword.
3. Competitor Research
3.1. SEO tools
3.1.1. Spyfu.com
3.1.2. Alexa.com
3.1.3. similarweb.com
4. How to find top ranking keywords
4.1. How to find my competitors, similar websites, top keywords
4.1.1. It will help you to replicate the process, while you create your website.
4.1.2. find the one that's country ranking is 20,000 to 50,000
4.1.3. Look for 10 competitors
4.1.4. More the competitors, more the organic keywords you will get.
4.1.4.1. it's more work though...
4.1.5. How to fine organic keyword from competitors
4.1.5.1. UberSuggest
4.1.5.1.1. Ubersuggest's Free Keyword Tool, Generate More Suggestions
4.1.5.1.2. Search a website -> Go to end of the dashboard page -> Click 'View All SEO Keywords ....' button click -> Export to CVS
4.1.5.2. By writing more articles about lower competitive keywords....
4.1.5.2.1. adding multiple 1k to 2k monthly visitors
5. How to find organic keywords of your competitors