STANDARDS OF PRACTICE for the TEACHING PROFESSION
by Ms. Katie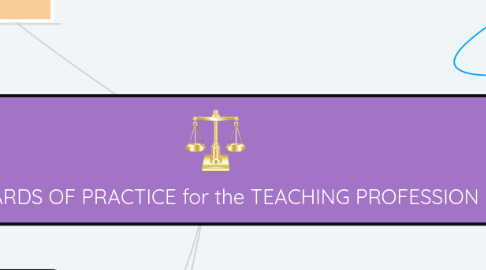 1. Reflecting on student development, learning theory, curriculum, ethics, related policies, and educational research
2. TRUST
3. Ethical Standards
4. INTEGRITY
5. CARE
6. RESPECT
7. Dedicating time to reading articles, newspapers, and books that expand your mind and make you think
8. Can increase pay grade and open new teaching opporuntites
9. Participating in PD days, enrolling in AQ and BAQ courses, shawoding other classrooms, and learning new skills
10. Teachers promote and participate in the creation of collaborative, safe, and supportive learning communities
11. https://www.oct.ca/members/know-your-college/your-connections
12. www.Quizlet.com
13. https://classroom.google.com
14. www.kahoot.com
15. Online Communities
16. www.teacherspayteachers.com
17. Teachers have shared responsibilities and leadership roles in promoting student success
18. "It takes a village to raise a child"
19. Connecting, sharing, and interacting with other teachers/mentors
20. Keeping current and trained on the resources and technology available
21. Teachers should have ongoing inquiry, dialogue and reflection
22. Allow students to show their learning in a variety of ways, i.e. visually, textually, video, acting, etc.
23. Continually be a role model by sharing your thinking and presenting good behaviour. Also, sho bad behaviour and have students reflect on what you are doing/not doing
24. Promoting choice and access to model fairness and equity in the classroom
25. Choose a variety of texts
26. Differentiated instruction
27. "Education for All"- Document that emphasizes that equitable education is a right for all children
28. Professional Knowledge
29. Professional Practice
30. Leadership in Learning Communities
31. Ongoing Professional Development
32. Commitment to Pupils and their Learning
33. Schedule 1-on-1 meetings to check in
34. Conduct regular student surveys to discover preference, experiences, and desires
35. Apply professional knowledge and experience to promote student learning