COMM391 Section 201 Phase 2
by
Kafui Monu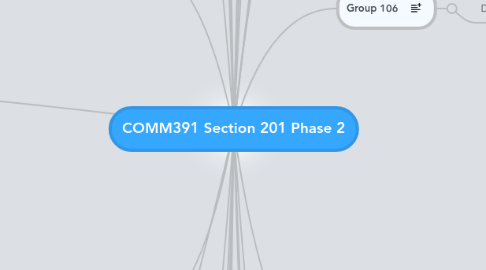 0.0
stars -
0
reviews range from
0
to
5
COMM391 Section 201 Phase 2
Adequate: Marketing and sales as well as service is important in a realty office. However, given the small size of the realty office, it doesn't seem very viable that it can compete solely on marketing and sales. Perhaps it needs to compete on commission price, which can be lowered by a better cost structure (influenced by the company's operations) or more efficient processes (technology and R&D)
VanRealty
Good-: Yes, procurement is definitely one of the most important! Having good quality products is what makes people come back to an organic grocery store. However, given that many suppliers are often the same, it may be good to consider technology to be a point of differentiation, since having better technology will enable better market analysis and allows you to collect better data (example, Point of Sale Systems)
Good Food Canada
Weak+: It's good that you recognized the important of better service, but what about HR management? A medical clinic mainly focuses on its doctors, so a good group of doctors and staff will be the most important. You mentioned them in the resources section, which is good, but it's not very applicable to procurement.
DataMed
Adequate: A company such a CityWorkforce depends on a good high quality supply of labour, as well as a high quality supply of companies. Marketing and sales is indeed important because the company's unique structure - the suppliers are also customers. What you could also add is discuss how technology as a supporting activity can be valuable, as well as the operations of the company - pairing the companies with employees requires a good process and that's not something just good service will be able to provide
CityWorkforce
Adequate: I agree that customer service should be number one priority in your company. Of course in order to do this, focuses shoudl also be made in supply (inbound), operations and customer service as well in order for the client to have the best customer service. I'm not too sure that outbound logstics is the right part of the value chain for customer service, but you are on the right track regarding your analysis.
Outbound logistics with emphasis on technological development
Weak: Human resource management means to deal with one organizations own resources. Even if you integrate it into the primary value chain, it shouldn't be the main focus of the company. Your emphasis on human capital is good though as a differentiating factor from other companies. However,, I would focus on the operations as the the most important part because, as you said, they would need to find a method of matching the best individuals to the best job. You should explore the different abilities and potentials that IT can provide in this sense.
City Workforce
Weak-:  Your understanding of what the company does is off.  MoveIT is a moving company with its own fleet of cars, and finds its own customers, not merely a company that connects clients to other movers.  Thus your analysis of the company is flawed and incomplete.  While operations may still be one of the most important parts of the value chain, your reasoning why is based on the thought that MoveIT is only a connecting company, and not the moving company itself.
MoveIT
Adequate -:  I agree that with a change in consumer's tastes towards more healthy eating, that marketing efforts would become more important in an effort to gain the new customers.  Other competitors will also try to do similar though, so you still have to find a way to make your company stand out (its too late for first mover advantage).  It also is important to note that Good Foods is still a supermarket, and thus will have to focus on its inbound logistics and operations to ensure that it remains competitive in the industry.  I would try to figure out ways of truly differentiating yourself from supermarkets,, both conventional and  organic. 
Good Foods Canada
Weak: Procurement of resources is a secondary activity on the value chain used to supplement the primary activities. Also, there seems to be a steady supply of workers, so instead of finding and attracting, you may want to focus on sorting and matching them with the right jobs. In this sense, maybe its better to focus on the operations so that they could continue to maintain relationships with the companies that hire.
City Workforce
Weak+: While I agree that operations is the most important part of the value chain for the company, your reasoning why was weak. Try to go more in depth regarding what how the operations affects the company, and how focusing on it could help solve of the company's problems. It is true that creating a complete marketing campaign would be too expensive, but in the next stages, you would still need to figure out how to increase the listings.
Value proposition: "Selling your house with the LEAST HASSLE" - it's the compnay motto stated in the company discription
Weak: Supply planning, or inbound logistics, is surely an important part in the company. However, even more importantly would be customer servicing. Given that it is a private clinic, and that customers pay a premium for the service, It is probably wise to focus on the customer/'s service( or outbound logistics, depending on how you interpret the value chain). While supply management may facilitate this by ensuring that the right materials are in inventory, in order to get repeat customers, service should be focused upon.
For our company, Data Med Clinic, the most important activity in the value chain for our business is the SUPPLY PLANNING. This is because, at our clinic, doctors are not in charge of giving out physical pills and prescriptions. In reality, the only thing that needs replenishing in our company are medical supplies such as napkins, needles, blood sample tubes, etc. Data Med would only need regular restocking maybe annually or when stock runs out.
Suppliers should be near by geographically so that inventory that is required on an emergency basis would not take a long time to be delivered.
Our value proposition is: Your health is the most valuable asset, so therefore it is important that our company is able to satisfy our customers needs as soon as possible.
Adequate-: Given the economic situation given in the description, your arugments were well made. While I agree that an effort needs to be made in regards to marketing strategy, I would be cautious in implemnting such a large marketing campaign. Being a small company, the firm probably doesnt' have enough capital to do a marketing campaign AND implement a new IS. So you really need to look at the cost and benefits of the different alternatives. Given the nature of the industry, and that many people require a personal relationship with their realtor, perhaps its also important to focus on service and operations, which could be facilitated with IT.
VanRealty
Adequate - :  While i do agree that operations woudl be the most important part of the value chain, I would say that Marketing and Sales, and customer service can not be said to be not very important.  As a start up company in an industry with easy entry, Move IT needs to be able to find the customers.  This can be done easily in two ways, either increase marketing and sales, or rely on word on mouth. Good operations would make the first impressions, but follow up and a focus on customers may be needed to further grow.  The next step to think about in your project would be to think on how the company can use technology to fulfill their business objectives. 
MoveIT
Weak:  With the economic downturn, there are many people that come to find work with CityWorkforce. Also there seem to be many companies looking for these workers. Instead, you shoudl try to find a way for Cityworkforce to be differentiated from the rest.  Instead of trying to market a standard service, try to find some sort of way in operations to differentiate your services to your clientelle.  Overall, your reasoning on why marketing is the most important actiivity is insufficient of an argument. 
City Workforce
Adequate-: Marketing and sales may be important, but the procurement of products may be one of the most important, since an organic market will need to have high quality products. I don't see how switching costs can be lowered with marketing and sales, since the cost of *switching* is very low (I just need to go to a different store, presumably located closeby) but I understand that you mean that customers will be more convinced that organic foods are of higher value, hence they will be more willing to increase their costs to switch.
Good Foods Canada
Adequate: Operations is indeed the most important when your company is so focused on logistics. You could also look into multiple important value chain aspects such as supporting activities (technology to track truck location or to calculate routes) and procurement (of the trucks). I'm glad you noticed the importance of marketing and sales as well.q
MoveIT
Adequate: Good, operations is the most important, and I'm glad you emphasized that one area of the value chain will improve other areas. You could also focus on areas such as technology (RFID tracking, calculation of hours etc.) and procurement (of trucks). HR Management is also important because moving companies may face downtime from the workers, and finding a way to reduce that (presumably with technology) may be helpful.
MoveIT
Adequate: Good, hiring the best analysts is indeed the best way to ensure investment gains. However, in an investment firm, technology is essential in analysis, and is also worth mentioning.
Vanalysist
Good-: Good, I'm glad you recognize that many different parts of the value chain is important in a company. Other than primary activities however, supporting activites such as procurement (making high quality purchases), and technology and R&D such as POS systems (need to differentiate) are important as well.
Good Foods Canada
Adequate-: Good, marketing and sales is essential in a realty office. However, many other activities are necessary, such as operations - you need to provide a good way internally for the company to manage properties, HR (hiring the best salespeople). The reasoning wasn't very clear, since I wasn't sure what you meant by the seller's contract term ending, or what "information" you would need from that.
VanRealty
Our value proposition is to provide prompt and approachable customer service. Specifically, we are focusing on outbound logistics/marketing and sales since our company is service oriented. Due to the fact that many other real estate companies are not differentiated, we want sellers to choose us because of our quality of service. For example, once sellers' contract term ends, it is crucial we have this information because if not, we risk losing potential clients to other companies. At the same time, we can actively approach sellers that have contracts with other real estate companies and still have not had their properties sold, to choose VanRealty instead.
New node