Two-Factor - emotion are produced by an undifferentiated state of arousal along with an explanation of that arousal
by William Hagge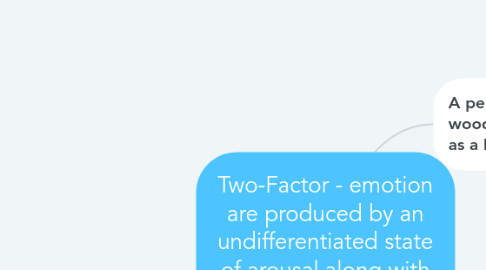 1. The sight of the bear or wolf causes the person to become physiologically aroused. This activates the flight or fight response.
2. The person tries to figure out the source of the arousal which is the bear or wolf. The arousal is determined to be fear and that is the emotion that is experienced.
3. A person is walking through the woods and sees a predator such as a bear or wolf.