Product Development
by Alex Briffa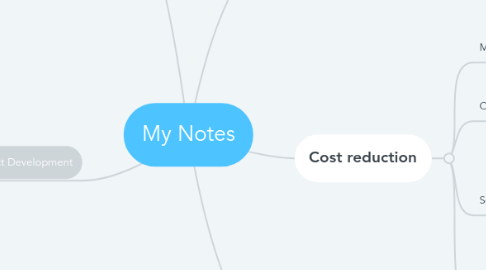 1. High protein drink
1.1. Ingriedents
1.1.1. Sugar <= 4.4%
1.2. Equipment
1.2.1. Dissolution
1.2.1.1. SM to get sample of protein powder which can be blended cold
1.2.1.2. MX to trial SM sample to avoid investing
1.3. Flavours
1.3.1. Data
1.3.1.1. JM to create slide
1.4. Design
2. SMP buckets
2.1. Recipe
2.1.1. MX to establish
2.2. Costs
2.2.1. MG to calculate
3. Rahal cheese
3.1. Wedge for retail
3.1.1. JM to propose way forward
3.2. Whole for counter
3.2.1. JM to propose way forward
3.2.2. Colors - Selected Red (R16 TRP) & Blk (NR4 MWT)
3.2.2.1. MX to get samples & compare with wax sample
4. Ġbejniet catering
4.1. RS to gather info from January expo re way forward
5. High protein yogurt
5.1. Concept agreed
5.1.1. Mixed yogurt/fruit
5.1.2. Protein 9%
5.1.3. Fat 0%
5.1.4. Low sugar
5.1.5. Flavours
5.1.5.1. Natural, peach, strawberry, blueberry
5.1.5.1.1. SM to organize once base finalized
5.1.6. Primary packing
5.1.6.1. 500ml bucket (G)
5.1.6.1.1. Order cups/lids
5.1.6.1.2. Trial with natural yogurt
5.1.6.2. 200ml cup (H)
5.1.7. Secondary packing
5.1.7.1. To define
5.1.8. Product name
5.1.8.1. MX to check with Chr Hansen legal if Greek Style can be used
5.1.9. Launch
5.1.9.1. Target 1st May 2020
5.1.10. Economic
5.1.10.1. Forecast Qty
5.1.10.1.1. RS to send forecasted qtys
5.1.10.2. ROI
5.2. Technical
5.2.1. Yogurt base grainy issue
5.2.1.1. 200um filter
5.2.1.2. MX to get cost for 300um filter
5.2.1.3. Trial at Kold at 88deg C with maize starch to be ready by 13/12
5.2.2. MPC powder blending
5.2.2.1. Solago needs 55k-60k investment in order to circulate and disolve
5.2.2.2. MX inquiring if MPC soluble in cold temperatures exists
5.2.2.3. Possibility to try Stefan's whey protein which can be dissolved in cold temperatures but other parameters might change
6. Dips
6.1. Equipment
6.1.1. Cap applicator
6.1.1.1. Quote available
6.1.2. Prep container
6.1.2.1. Test hexogen bib + refrigeration during transport & storing
6.2. Zentis preps
6.2.1. Flavours liked olive, tzatziki, cheese
6.3. Primary packaging
6.3.1. Cup type
6.3.2. Cup design
6.4. Secondary packaging
6.4.1. Tray design
6.5. Budget
6.5.1. Forecast?
6.5.2. Profit per piece?
6.5.3. Weeks to recover R&D costs?
7. Premium mozzarella (with new equipment)
7.1. Concept
7.1.1. Taste product development
7.1.1.1. Tried & liked
7.1.2. Packaging
7.1.2.1. Keep same design & use money for adverts
7.2. Equipment
7.2.1. Need go ahead on new mozzarella process equipment
8. Kids yogurt
8.1. New flavours
8.1.1. Rasberry/Rhubarb liked
8.1.2. SM to ask for different fruit variants to pair with tomato and zucchini
8.2. Tasting
8.2.1. QA to forward samples to Marketing for kids tasting session
9. Milk Shakes
9.1. 2nd launch mid/end Mar 2020
9.1.1. White choc, coconut without pieces
9.2. Evaluating for future
9.2.1. Multifruit
9.2.2. Coffee
9.2.3. Mocha
9.2.4. Choclate caramel
9.2.5. Choclate strawberry
9.2.6. Red velvet
9.3. Request
9.3.1. Fat reduction 2.5g/100ml & 15g carbohydrates
9.3.2. Sugar reduction strategy
9.4. Done
9.4.1. Vanilla biscuit (launched 18th Nov 19)
10. Fresh gbejna lactose free
10.1. Design
10.1.1. Primary packaging
10.1.2. Secondary packaging
10.2. Qtys
10.2.1. RS to establish forecast
10.2.2. RS to get cost for digital top film
10.2.3. Minimum batch size 2600 pcs
11. Ġbejna tas-salib
11.1. RS to gather feedback from January 2020 expo
12. Ġbejniet new flavours
12.1. RS to prepare sales per flavour to decide if to replace with new flavour
13. Puddings
13.1. MG to calculate costs based on recipe sent by MX
14. Goat drinking milk
15. Yogurt flavour
15.1. Evaluate for future
15.1.1. Dessert bounty flavour (coconut/choc)
15.2. Opportunities
15.2.1. Adding calcium phosphate from milk, good for bones. Possibility for new range for elders or people with low bone density
16. Milk Shakes low fat
16.1. Concept for tuck shops according to facebook message
16.1.1. <=2.5g fat per 100ml
16.1.2. 15g carbohydrates
17. Thoughts
17.1. Produce cream havati cheese
17.2. Energy & time saving - Do an outlet in the processing pasteurizer so that cheese milk can go out of it at the right temperature instead cooling it and then warming it again
17.3. Save material SMP - Check protein % vs competitors and viscosity vs competitors
17.4. Savings material - Put starch stabilizer (.2 to .3%, up to .5% possible) in yogurt and reduce SMP to keep same viscosity and reduce protein
17.5. Possible to reduce SMP dosage in yogurt and cost by increasing homogenizing pressure? Change equipment to 250 or 300 bar.
17.6. Savings material - Put more fat in FF and reduce SMP to keep same viscosity.
17.7. Save water costs by using permeate to clean UF instead of RO water
17.8. Save energy costs by heating/cooling yogurt with heat exchanger instead of fermentation tanks
17.9. Energy saving - Do we need need to homogenize skimmid milk?
18. Kefalotiri
18.1. Concept
18.1.1. Tar-Rahhal shape
18.1.2. 1 month maturation
18.2. Trial
18.2.1. Ordered sample cultures arriving wk50
18.3. Inform AA