Serve USA
by Giorgi Dikhamidze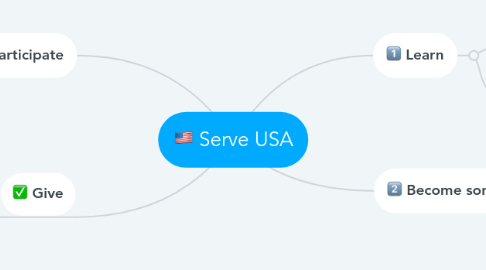 1. Learn
1.1. Learn English language.
1.2. Blend into American culture and be proud of it.
2. Become someone
2.1. Stand out and become an American citizen.
3. Give
3.1. Find the best thing you can do for this country
3.2. Do it! No matter the price because this country have done the best for you.
4. Participate
4.1. Participate in political process
4.2. Preserve the greatest democracy existing