Building a Championship Level Fantasy Football Team
by Jason Abatto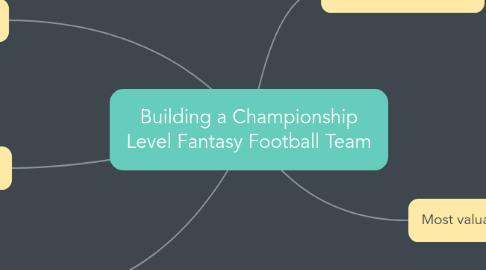 1. Most valuable players
1.1. Players on championship teams 2017-2018
1.1.1. Who is the most valuable fantasy player?
2. Most valuable positions
2.1. Points per position
2.1.1. Percent of positions on championship teams
3. Other important factors
3.1. Divison
3.1.1. Does the competition in the division matter?
3.2. Draft Position
3.2.1. Draft Value- points scored in each draft position pool
4. Who Do I Draft and when?
4.1. Positon
4.1.1. Players
5. Does Preseason rankings matter?
5.1. Points scored compared to preseason ranking in scatter plot