INDIGENOUS SITUATION IN COLOMBIA
by Liliana Rosero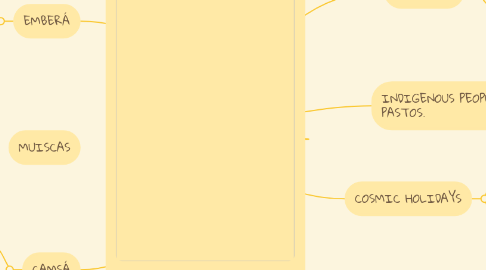 1. THE WAYU
1.1. The wayús or guajiros, are aboriginal of the peninsula of La Guajira
2. COSMIC HOLIDAYS
2.1. PAWKA RAYMI MARCH 21 DAY OF THE YOUTH OF FLORESCENCE
2.2. INTY RAYMI JUNE 21 MAN'S DAY, OF ACTIVE ENERGIES
2.3. KULLA RAYMI SEPTEMBER 21ST AGRADA PARTY OF THE MOON, WOMEN, POSITIVE ENERGY DAY
2.4. KAPAK RAYMI DECEMBER 21 PARTY OF THE CHILDHOOD, START OF LIFE
3. EMBERÁ
3.1. The Emberá, also called chocó
3.2. They are an Amerindian people who inhabit some areas of the Pacific coast and adjacent areas of Colombia
3.3. The east of Panama and the northwest of Ecuador.
4. MUISCAS
4.1. The Muiscas, also called chibchas, are a Native American indigenous people Central American
4.2. origin who have inhabited the Cundiboyacense
4.3. Highlands and the south of the department of Santander
5. CAMSÁ
5.1. Camsá or Kamsá is an Amerindian
5.2. town that lives in the Sibundoy valley northwest of the department of Putumayo
5.3. Department of Nariño, Colombia
6. INDIGENOUS PEOPLES LOS PASTOS.
6.1. The pastures are an indigenous American ethnic group that lived together with the quillasingas
7. The ethnic groups of the country fight so that their rights are respected and to preserve their traditions.