KEY013 - A little knowledge is a dangerous thing...
by
Scott Plaskett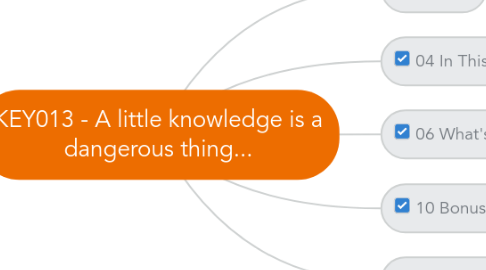 0.0
stars -
0
reviews range from
0
to
5
Mac's rule. Did I just say that out loud?
In a previous episode I shared with you that Cathy and I have migrated our computers over to Mac's. And, that I was pretty apprehensive about the whole thing.
Well, I can't tell you the fun I am having with my computer now. I have totally solved my problems with how to migrate over to Mac when I still rely quite heavily on programs that are not written for Mac's.
If you are in the market for a new computer - get a Mac. Simply one of the best computer decisions I have made in a while.
A few interesting notes about my migration:
So, my recommendation for those of you PC users out there who have always wondered what it would be like to own a Mac is to go out and get one.
A little knowledge is a dangerous thing. Especially when it comes to financial planning.
For those of you who have taken my advice and are using Google for email (gmail) I have an amazing free tool for you to use.
The tool is called Boomerang for Gmail.
01 Intro
This is The Key To Retirement Episode 13.