ADDIE
by Amanda Santander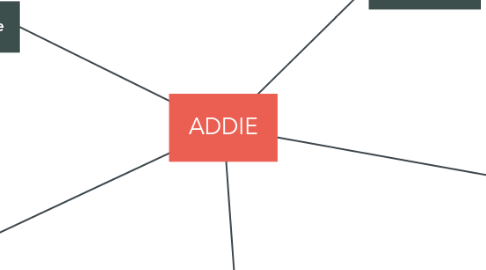 1. 1. Analyze
1.1. Conduct needs analysis
1.1.1. Ask questions about the "who", "what", "where", "when", "why", and "how" of the training.
1.2. Determine goals
1.3. Output: analysis of training needs and a training plan
2. 2. Design
2.1. Translate goals into outcomes and course objectives
2.2. Decide on delivery methods, structure, duration, assessment, and feedback.
2.3. Storyboard or create a prototype
2.3.1. Test the prototype
2.4. Output: overview of course design and prototypes
3. 3. Develop
3.1. Use the prototypes/storyboards to create the courses.
3.1.1. Test the course
3.2. Output: course content
4. 4. Implement
4.1. Share the course with the learners.
4.2. Monitor the course for any issues.
4.3. Output: course is live and learners can access and complete it.
5. 5. Evaluate
5.1. Get feedback on every aspect of the course
5.2. Revise and improve content
5.3. Output: evaluation report and plan for changes to current or future courses