STUDENT TEST
by Jose Castillo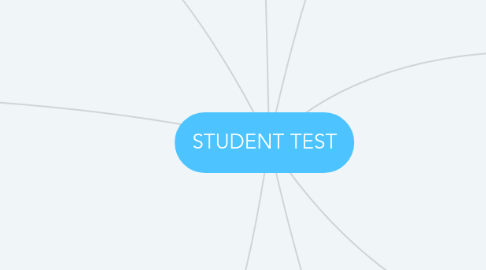 1. LESSON 7 THERE ARE MANY VEGETABLES.
1.1. VOCABULARY:
1.1.1. Verbs make
1.1.2. Nouns bar, vean, candy
1.1.3. Other half
1.2. GRAMMAR: THE ARTICLES A, AN, AND THE
1.2.1. There is a desk in the room. It`s the colonel`s desk. I wnat an orange.
2. LESSON 8 WE HAVE TO STUDY
2.1. FUNCTION: MAKING PREDICTIONS
2.1.1. Jake: Where will you be Saturday morning? Sharon: I`ll be at the commissary.
2.2. GRAMMA: HOW MUCH AND HOW MANY
2.2.1. Bill: How much sugar do you want? Ray: I don`t want much sugar.
2.3. VOCABULARY:
2.3.1. verb dial
2.3.2. Other among, between
2.3.3. Noun ice cream, cake, cookie
3. LESSON 9 HOW`S THE WEATHER?
3.1. GRAMMAR HOW + BE QUESTIONS
3.1.1. Ben: How is your son feeling? Frank: He`s feeling better, thanks. Debbie: How was your food? Sara: It was very good, thanks.
3.2. VOCABULARY:
3.2.1. verbs cry, get/got, rain
3.2.2. Other clear, cludy, wet
3.2.3. Nouns change, cloud, score
4. LESSON 10 I THINK IT`LL RAIN
4.1. FUNCTION: SAYING WHAT YOU THINK
4.2. GRAMMAR: THINK+(THAT) NOUN CLAUSE IN STATEMENTS
4.2.1. I think (that)the weater will change tomorrow.
4.2.2. THINK+ (THAT) NOUN CLAUSE IN QUESTIONS
4.2.2.1. How much does Mary think the car will cost?, what does Mary think?, where does Mary think that she can buy the car.
4.3. VOCABULARY:
4.3.1. Verb think/thought
5. LESSON 11 HOW DID YOU GET HERE?
5.1. GRAMMAR: OBJECT NOUNS Don`t listen to him HOW QUESTIONS Michael: How did you get to Dallas? Angela: I went by bus.
5.2. Verbs cut/cut, get in/got in, travel
5.3. Other awful, by, delicios
5.4. Nouns blade, boat, helicopter
5.5. Expressions leave a tip
6. LESSON 12 I DIDN`T ANYTHING.
6.1. FUNCTION: ORDERING FOOD AND DRINK Waiter: Would you like to order now? Alex: Yes, I`ll have the beef and potatoes.
6.2. GRAMMAR: WOULD LIKE (TO) Jack: What would you like to do tonight? Amy: I`d like to go to a movie.
6.2.1. ANYTHING, NOTHING, AND SOMETHING Peggy: I thought I Heard something. Did you hear it, Lisa? Lisa: No,I didn`t hear anything.
6.3. VOCABULARY:
6.3.1. Expressions anything else nothing else
7. LESSON 13 WHERE`S THE POST OFFICE?
7.1. FUNCTION: GIVING LOCATIONS AND DIRECTIONS Al: Excuss me. Where`s the post office? Jill: Go to First Street and turn right. It`s near the bank.
7.2. GRAMMAR: THE INDIRECT OBJECT Tom mailed a package to his brother. ALSO Silvia speaks English. She also speaks Russian
7.3. VOCABULARY:
7.3.1. Verbs deliver, finsh, give/gave
7.3.2. Other crowded, near
7.3.3. Nouns address, bank, check
7.3.4. Expressions cash a check, in line
8. LESSON 14 WHY ARE YOU LATE?
8.1. FUNCTION: GIVING REASON FOR ACTIONS AND BEHAVIOR Ron: Why did you take your vacation in california? Mary: Because it`s near the ocean
8.2. GRAMMAR: THE CONJUNCTIONS AND AND BUT We visited Franc and Spain, but we did`t go to Greece
8.3. VOCABULARY:
8.3.1. Verbs check in, load, relax
8.3.2. Other final, for, overnight
8.3.3. Nouns camera, film, hotel