CHAPTER 1
by Nur Farhana F1043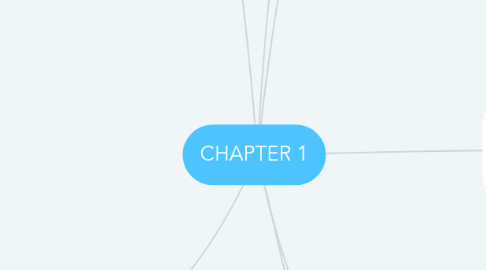 1. DEFINITION
1.1. INVESTMENT = investment is wealth accumulation. investment is an asset or item that is purchaed with the hope that it will generate income or apreciate in future.
1.2. ISLAMIC INVESTMENT = a monetary asset purchased with the idea that the asset will provide income in the future or appreciate and be sold at a higher price. investment mut follow the entire shariah requirement to make sure the investment in shariah compliance.
2. DIFFERENCE BETWEEN SAVING AND INVESTMENT
2.1. saving is putting aside a portion of one's income for future financial needs.
2.2. investment is risking the amount saved to earn profits.
3. CONCEPT OF INVESTMENT ACCORDING TO ISLAMIC PERSPECTIVE
3.1. PROHIBITION OF RIBA, GHARAR AND MAISIR
3.1.1. RIBA is defined as an excess over and above the principal of loan without any countervalue.
3.1.2. MAISIR : the outcome of gambling is based on pure chance rather that on work and knowledge.
3.1.3. GHARAR : the existence of gharar in contractual agreement will result in the contract to be deemed as null and void and will put one party in jeopardy.
3.2. RISK SHARING / PROFIT SHARING / LOST SHARING
3.2.1. RISK SHARING : because interest is prohibited, suppliers of funds become investors instead of creditors.
3.2.2. PROFIT SHARING : profit earned from the investment is divided into two parties as per agreed based on the agreement.
3.2.3. LOSS SHARING : in the event of loss on an investment for example prices fell sharply, investors will bear the loss together.
3.3. PROHIBITION OF SPECULATION
3.3.1. Speculation is prediction, assuming, expectation of a subject.
3.4. SANCITITY OF CONTRACTS
3.4.1. Contract in islamic investment must be followed by muamalat systems that are very concerned about justice and fairness.
3.5. SHARIAH APPROVED ACTIVITIES
3.5.1. Only those business activities that do not violate the rules of shariah qualify for investment.
3.6. TIME VALUE OF MONEY ISLAMICALLY INTERPRETED
3.6.1. Money loses its value over time, Money has opportunity cost, Uncertainty of future cash flows
4. ROLES OF REGULATORY BODIES IN INVESTMENT ACTIVITIES
4.1. BNM
4.1.1. To issue currency and keep reserve safeguarding the value of the currency. To act as a banker and financial advisor to the goverment. To be a banker to other banks. To promote monetary stability and sound financial structure. manage domestic liquidity and exchange rate.
4.2. SC
4.2.1. Supervising exchanges, clearing houses and central depositories. approving authority for corporate bond issues. regulating all matters relating to securities and futures contracts.
5. THE IMPLEMENTATION OF IFSA 2013
5.1. IFSA 2013 is an act to provide for the regulation and suoervision of islamic financial institutions, payment systems and other relevant entities and the oversight of the islamic money market and islamic foreign exchange market to promote financial stability and compliance with shariah and for related, consequential or incidental matters.
6. SECURITY TRANSACTION PROCEDURES AS STATED IN PART IX INDUSTRIAL SECURITY ACT.
6.1. DIVISION 1 : PROHIBITED CONDUCT
6.2. DIVISION 2 : INSIDER TRADING
6.3. DIVISION 3 : LIABILITY FOR UNLAWFUL ACTIVITY
7. ROLES OF INTERNATIONAL STANDARD-SETTING BODIES IN INVESTMENT ACTIVITIES
7.1. IFSB
7.1.1. To promote the development of a prudent and transparent islamic financial service industry. To provide guidance on the effective supervision and regulation of institution offering islamic financial products. To enhance and coordinate intiative to develop instruments and procedures for efficient operations and risk management.
7.2. AAOIFI
7.2.1. To prepare, adopt and interpret accounting, auditing and regulatory statement, standards and guidelines for islamic financial institutions. To prepare and adopt code of ethics and educational standards related to the activities of islamic financial institutions.