Comparing Pyramids Around The World
by
Sebastien Belhomme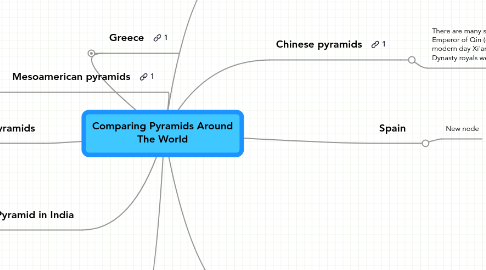 5.0
stars -
1
reviews range from
0
to
5
Comparing Pyramids Around The World
Pyramid of Cestius
There are many square flat-topped mound tombs in China. The First Emperor of Qin (circa 221 B.C.) was buried under a large mound outside modern day Xi'an. In the following centuries about a dozen more Han Dynasty royals were also buried under flat-topped pyramidal earthworks.
Pyramid in Geece
Dotted throughout the landscape are remains of buildings that were described by ancient travelers as pyramids, they were first excavated by Americans and Germans in the early 1900s and the 1960s.
North American pyramids
Many mound-building societies of ancient North America built large pyramidal earth structures known as platform mounds.
Nubian pyramids
Nubian pyramids were constructed (roughly 220 of them) at three sites in Nubia to serve as tombs for the kings and queens of Napata and Meroë.
A number of Mesoamerican cultures also built pyramid-shaped structures. Mesoamerican pyramids were usually stepped, with temples on top, more similar to the Mesopotamian ziggurat than the Egyptian pyramid.
Pyramid in India
Many giant granite temple pyramids were made in South India during the Chola Empire, many of which are still in religious use today.
Spain
New node