Importance of language in society
by Héctor Antonio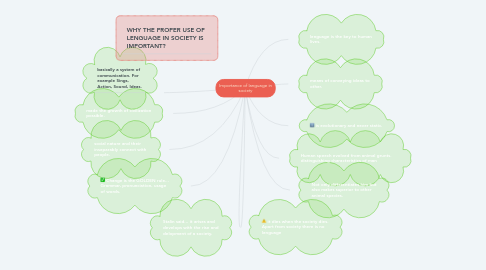 1. lenguage is the key to human lives.
2. means of conveying ideas to other.
3. basically a system of communication. For example Sings, Action, Sound, Ideas.
4. made the growth of civilization possible.
5. social nature and their inseparably connect with people.
6. Change is the GOLDEN rule... Grammar, pronunciation, usage of words.
7. is evolutionary and never static.
8. Human speech evolved from animal grunts. distinguishing characteristics of man
9. Not only differentiates him but also makes superior to other animal species.
10. WHY THE PROPER USE OF LENGUAGE IN SOCIETY IS IMPORTANT?
11. Stalin said... it arises and develops with the rise and delopment of a society.
12. it dies when the society dies. Apart from society there is no lenguage