My Life :)
by Angela Allison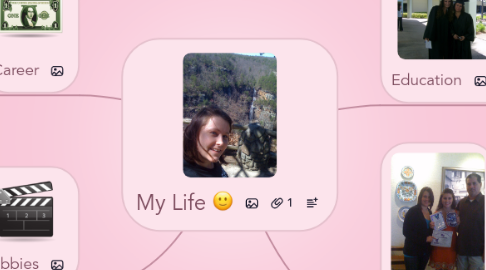 1. Education
1.1. My Education So Far...
1.2. I graduated from Titusville High School (THS) located in Titusville Florida
1.3. I graduate High School as a Certified Nurses Assistant.
1.4. I earned my Associates Degree at Brevard Community College in Florida.
2. Family
2.1. I was raised by both my parent and have one older brother and one younger sister.
2.2. I am married to the greatest man in the world. :) We were married on December 16, 2006.
2.3. I have been blessed with two handsome young men.
3. Career
3.1. Where I have worked! $$$$
3.2. My first job was for my families Seafood Bussiness. I started there in 2003.
3.3. In 2009, I worked as Phlebotomist (aka a vampire) at a local hosipital.
3.4. November of 2009 I returned to work at my families bussiness.
4. Hobbies
4.1. My Hobbies :)
4.2. Cheerleading is my # 1 hobby! I started cheering at the Age of 5 and was Capt. of my high school cheerleading squad.
4.3. I also am an avid reader. I all things Nicholas Sparks.
4.4. Running is also one of my newer hobbies.