MAJOR APPROACHES
by Tania Aleisa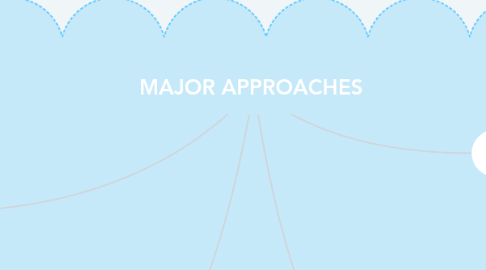 1. 1. Audiolingual approach
1.1. This audiolingual approach remove common errors of pronunciation using repetition without focusing on vocabulary.
2. 2. Cognitive approach
2.1. In this approach grammar is given a central role, we also can learn from the behavior, we can learn understanding how the rules work, errors are part of the deductive or inductively way of language learning process.
3. 3. Comprehension approach
3.1. This approach is focused primarily on the comprehension of the language, even when learners can't respond correctly, they can understand. grammar structure is part of habit formation not as vocabulary.
4. 4. Communicative approach
4.1. In this approach we remove the primary role of grammar and start focusing on communication, the teacher is focused on facilitating language usage to the learners and this causes that they can provide a feedback and error correction of their own, increasing the knowledge.