THERE'S PURPOSE IN YOUR PAIN
by Scott Kruse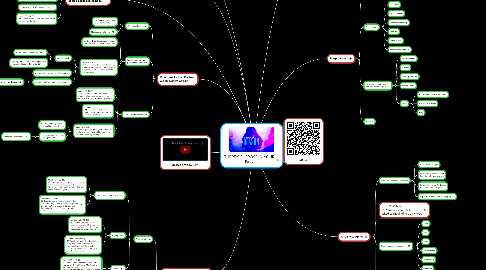 1. Most
1.1. Depressing
1.2. Defeating
1.3. Discouraging phrases
1.4. What's the point?
1.4.1. Not worth it, exhausted
1.4.2. Why keep trying?
1.4.3. Nothing really matters
2. QR
3. People hate pain
3.1. People hate pain w/o a purpose!
3.2. Bad happens
3.2.1. Car wreck
3.2.2. Spouse cheats
3.2.3. Boyfriend breaks up
3.2.4. Lose job
3.2.5. Battle cancer
3.2.6. Test positiveCovid-19!
3.3. People don't hate pain, The hate pain w/o purpose!
3.3.1. Run marathons
3.3.2. Crossfit
3.3.3. Getting off drugs
3.3.4. having a baby
3.3.5. Truth
3.3.5.1. People can endure a lot of pain
3.3.5.2. If there's a purpose
3.3.5.3. Pray
3.4. Not true
4. Sometimes God's preparation comes packaged as pain
4.1. Peter's problems
4.1.1. Jesus predicts His death
4.1.1.1. Matthew 16:22 (NLT) 22 But Peter took him aside and began to reprimand him for saying such things. "Heaven forbid, Lord," he said. "This will never happen to you!"
4.1.1.2. Matthew 16:23 (NLT) 23 Jesus turned to Peter and said, "Get away from me, Satan! You are a dangerous trap to me. You are seeing things merely from a human point of view, not from God's."
4.1.2. In the garden
4.1.2.1. Matthew 26:40 (NLT) 40 Then he returned to the disciples and found them asleep. He said to Peter, "Couldn't you watch with me even one hour?
4.1.2.2. Matthew 26:45 (NLT) 45 Then he came to the disciples and said, "Go ahead and sleep. Have your rest. But look—the time has come. The Son of Man is betrayed into the hands of sinners.
4.1.3. Tries to fight
4.1.3.1. John 18:10–11 (NLT) 10 Then Simon Peter drew a sword and slashed off the right ear of Malchus, the high priest's slave. 11 But Jesus said to Peter, "Put your sword back into its sheath. Shall I not drink from the cup of suffering the Father has given me?"
4.1.4. Denies Jesus
4.1.4.1. Luke 22:61 (NLT) 61 At that moment the Lord turned and looked at Peter. Suddenly, the Lord's words flashed through Peter's mind: "Before the rooster crows tomorrow morning, you will deny three times that you even know me."
4.2. Jesus saw all this coming and did not stop it.
4.2.1. You may feel like God has forgotten you
4.2.1.1. All the best did
4.2.1.1.1. David
4.2.1.1.2. Elijah
4.2.1.1.3. John the Baptist
4.2.1.1.4. Peter
4.2.1.1.5. Paul
4.2.1.1.6. Jesus
4.2.1.2. If you have never felt alone and questioned God, you are not moving forward.
5. Don't just look at life from a perspective of pain
5.1. God works in all things
5.1.1. For the good According to God's PURPOSE
5.1.2. Not according to your PAIN
5.2. See your pain from a perspective of purpose
5.2.1. God needs to do something in you before He can do something in you.
5.2.2. Romans 8:28 NIV 28 And we know that in all things God works for the good of those who love him, who have been called according to his purpose.
5.2.2.1. What is good?
5.2.2.1.1. Freedom from discomfort... Nope
5.2.2.1.2. Getting to be with the people you love forever in Heaven. That is GOOD!
5.2.2.2. You are called according to His purpose
5.2.2.3. You will not always understand the pain.
5.2.2.3.1. You can trust Jesus with it.
5.3. I don't like this verse either
5.3.1. James 1:2 (NLT) 2 Dear brothers and sisters, when troubles of any kind come your way, consider it an opportunity for great joy.
5.3.2. James 1:3 (NLT) 3 For you know that when your faith is tested, your endurance has a chance to grow.
5.3.3. James 1:4 (NLT) 4 So let it grow, for when your endurance is fully developed, you will be perfect and complete, needing nothing.
5.3.3.1. Needing nothing comes from walking through pain
5.3.3.2. God's preparation comes packaged as pain
5.3.3.2.1. There are no shortcuts
6. A really tough verse
6.1. God and I disagree all the time
6.1.1. Of course he is right
6.1.2. I get to be wise even when I am dumb by obeying him
6.1.3. I don't like it when God does not protect me from pain
6.1.4. Especially when I can't see the purpose
6.2. Luke 22:31 NIV 31 "Simon, Simon, Satan has asked to sift all of you as wheat.
6.3. Devil asks permission attack
6.3.1. Trials
6.3.2. Test
6.3.3. Hurt
6.3.4. Embarrassed
6.3.5. Humiliating
6.3.6. Ashamed
6.4. Luke 22:32 NIV 32 But I have prayed for you, Simon, that your faith may not fail. And when you have turned back, strengthen your brothers."
6.4.1. Wait What?!
6.4.1.1. "so you see the devil coming, you could stop him, and your praying for me"
6.4.2. Feels like we are all under attack!
6.4.2.1. Sick
6.4.2.2. Lost jobs
6.4.2.3. Stuck
7. Sometimes God's preparation comes packaged as pain!
7.1. Luke 22:32 (NLT) 32 But I have pleaded in prayer for you, Simon, that your faith should not fail. So when you have repented and turned to me again, strengthen your brothers."
7.2. "The thing the enemy wants to use to hurt you, I will use to make you stronger."
7.3. Peter was the first Pentecostal preacher
7.4. Luke 22:31 (NLT) 31 "Simon, Simon, Satan has asked to sift each of you like wheat.
8. Don't always see it
8.1. I see better looking backwards
8.2. But I choose by faith to believe it!
9. Greater the pain
9.1. Bigger the purpose!
9.1.1. Spend time with kids
9.1.2. Strengthen your marriage
9.1.2.1. Devil wants to attack
9.1.2.1.1. Guard up!
9.1.3. Launch ministry
9.1.3.1. Business!
9.1.4. Shake you out of spiritual complacency
9.1.4.1. Surrender!
9.2. Don't always see it
9.2.1. But I choose by faith to believe it!
9.2.2. I see better looking backwards
10. Message Video