As long as people in the public eye do their job well, does it matter what they do in private?
by Prince Jovia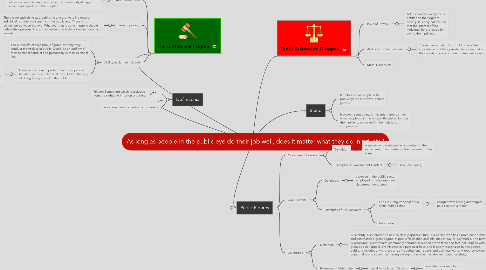 1. Definitions.
1.1. Private: Something which is secluded from the sight and intrusion of others.
1.2. Public eye: Public attention and scrutiny
2. Public Figures
2.1. Government Leaders
2.1.1. Definition
2.1.1.1. A person who is elected as a member of the parliament, or a minister, or the president of the state.
2.1.2. Examples of Government Leaders
2.1.2.1. Yaw Shin Loong
2.2. Civil Servants
2.2.1. Definition.
2.2.1.1. a person in the public sector employed for a government department or agency
2.2.2. Examples of Civil Servants
2.2.2.1. Lee Lip Hong Principal of Pei Chun Public School
2.2.2.1.1. charged with having underaged paid sex with a minor
2.2.2.2. New node
2.3. Celebrities
2.3.1. Definition
2.3.1.1. A celebrity, also referred to as a celeb in popular culture, is a person who has a prominent profile and commands a great degree of public fascination and influence in day-to-day media. The term is synonymous with wealth (commonly denoted as a person with fame and fortune), implied with great popular appeal, prominence in a particular field, and is easily recognized by the general public. It includes any profession as including legal, sports and business world. A reputed lawyer or journalist or a sportsman having a weightful profile may also be treated celebrity.
2.3.2. Examples of Celebrities
2.3.2.1. Local Actor Huang Yi Liang
2.3.2.1.1. assaulted a woman for not picking up her dog's poop
3. Stand
3.1. It matters what people in the public eye do in private, ceteris paribus.
3.2. However, sometimes, it may not matter as much what people do in the private life, just so long as their ability to serve well in their job is not compromised.
4. Thesis Statement-Agree
4.1. Moral Dimension
4.1.1. If a person fails at serving his responsibilities as a human being in the private life, how sure are we that they would have the same calibre and more to excel and serve the community at large, to become role models to the people?
4.2. Issue of privacy
4.2.1. There is no such thing as a public life and a private life once an individual is under the scrutiny of the public eye. There is no distinction between the two. Whatever that is done in public should reflect their personal life, and whatever that is done can be traced and revealed.
4.3. Ability to do their job well.
4.3.1. The public life of such public figures, the way they conduct themselves in public, would be an outflow of their personal conduct and personality in their personal life.
4.3.2. I believe it's more important that these people handle their private life well, even before thinking of doing their job well in the public.
4.3.2.1. Just as long as an individual is under the surveilance of the public eye, the individual has a social responsibility to represent their organisation or themselves well, to be role models for the population to look towards.
5. Thesis Statement- Disagree
5.1. Issue of Privacy
5.1.1. Yet, as humans, everyone is entitled to their right to privacy. It is only natural and that the interest of the individual be protected by giving them privacy.
5.2. Ability to do their job well
5.2.1. The nature of their jobs should dictate the importance of if their private life is essential in their ability to carry out their duties well or not.
5.3. Moral Dimension