TIPOS DE EMPRESA
by
veronik vega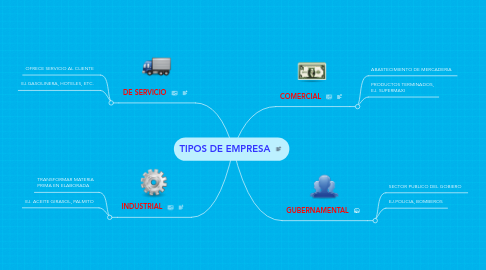 0.0
stars -
0
reviews range from
0
to
5
A type foundry is a company that designs or distributes typefaces. Originally, type foundries manufactured and sold metal and wood typefaces and matrices for line-casting machines like the Linotype and Monotype machines designed to be printed on letterpress printers. Today's digital type foundries accumulate and distribute typefaces (typically as digitized fonts) created by type designers, who may either be freelancers operating their own independent foundry, or employed by another foundry. Type foundries may also provide custom type design services. In England, type foundries began in 1476, when William Caxton introduced the printing press. Thereafter the City of London became a major centre for the industry, until recent times when famous metal-based printing districts such as Fleet Street came to the close of their era. The industry was particularly important in Victorian times, when education became available to all due to the new School Boards, and firms such as Charles Reed &...
DE SERVICIO
patents strong brand names good reputation among customers cost advantages from proprietary know-how exclusive access to high grade natural resources favorable access to distribution networks  
OFRECE SERVICIO AL CLIENTE
EJ.GASOLINERA, HOTELES, ETC.
INDUSTRIAL
shifts in consumer tastes away from the firm's products emergence of substitute products new regulations increased trade barriers
TRANSFORMAR MATERIA PRIMA EN ELABORADA
EJ. ACEITE GIRASOL, PALMITO
COMERCIAL
lack of patent protection a weak brand name poor reputation among customers high cost structure lack of access to the best natural resources lack of access to key distribution channels
ABASTECIMIENTO DE MERCADERIA
PRODUCTOS TERMINADOS, EJ. SUPERMAXI
GUBERNAMENTAL
SECTOR PUBLICO DEL GOBIERO
EJ.POLICIA, BOMBEROS