Information Streams
by
Virtually Scholastic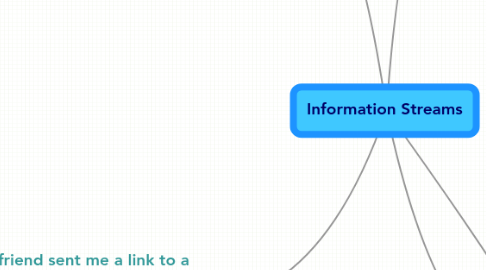 5.0
stars -
1
reviews range from
0
to
5
Information Streams
I had to start doing some research for an upcoming project, so I...
Accessed my course homepage and re-read the portion of the assignment guide describing this project to make sure I understood my objectives, and I also...
Logged on to my university's digital library and searched for papers that discussed the use of blogs in higher education. From the results...
There are many useful databases that afford access to a great many sources of reputable research. Some of these are: ERIC [ http://www.eric.ed.gov/ERICWebPortal/Home.portal?_nfpb=true&_pageLabel=advanced ] ISI Web of Knowledge [ http://www.isiwebofknowledge.com/ ] SwetsWise [ https://www.swetswise.com/public/login.do ] PsycINFO [ http://www.apa.org/psycinfo/ ] ScienceDirect [ http://www.sciencedirect.com/ ]  
Remembered that I skimmed over an article a couple of weeks ago from an eJournal to which I subscribe that talked about a case study on the use of blogs, so I looked through my archived messages in Thunderbird, found the link to the article and went directly to its webpage, where I...
I wanted to catch up on some blog reading, so I...
Opened up Thunderbird where I have all my RSS feeds aggregated in the same place that I regularly check my email. I saw that there were only three unread entries from one of my subscriptions, and since that's less daunting then pushing through 103 entries from another subscription and also more satisfying knowing that I'll have accomplished something in one go, I...
I logged into Facebook to see what my friends have been up to, and I...
Noticed that one of my friends posted a link to a video in her status update recommending that it's definitely worth watching, so I...
A friend sent me a link to a YouTube video, so I...
Clicked on the link and watched it. Although my friend thought it was a funny clip, I didn't find it very interesting. I did, however, notice the link to the YouTube Channels, which led me to...
I got my weekly feed with the latest publications from the journal Nature, and I...
Saw an article on research related to what I currently study. The results were unexpected and I wanted to dig further to better understand the basic principle of operation...