Common Mistakes That Cause New Habits to Fail
by Fazrul Amin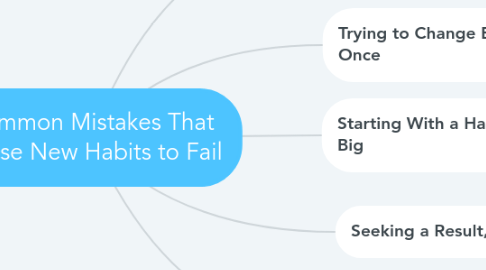 1. Trying to Change Everything at Once
1.1. Try to make one habit consistently until it become a routine and than you can proceed for a new habit.
2. Starting With a Habit That is Too Big
2.1. Starting with a small habit will works fine because for building a new behavior is to start with a remarkably small habit.
3. Seeking a Result, Not a Ritual
3.1. We should't chase on the result but the process does. The outcomes will only happens when we make proper lifestyle towards the goals.
4. Not Changing Your Environment
4.1. Start to change your lifestyle to a better life. This is the only way you can achieve your dream.
5. Assuming Small Changes Don't Add Up
5.1. No matter how much you do even a small effort, do not underestimate your effort. Even the small things you do, but you make in consistent it will worth the wait.