RESPONSIBLE LIFE AS A NETIZEN
by Sean Andre Badoles Denaga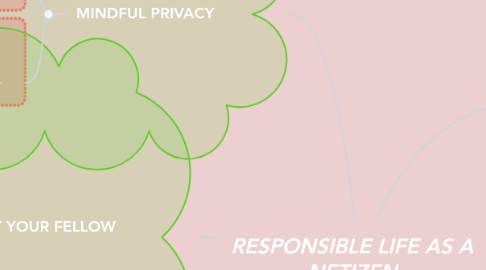 1. LESSON AND AVOIDING SHARING FAKE NEWS
1.1. MAKE SURE THAT BEFORE YOU BELIEVE YOU MUST SEARCH IT TO BE AWARE
1.2. PLEASE AVOID SPREADING FAKE NEWS NOT TO DESTROY ANYONES LIFE
2. CREATING THE SOURCE WHEN REPOSTING
2.1. IF ITS NOT YOUR OWN PICTURES, WORD, ETC. ADD CREATION TO THE OWNER. .
2.2. TO HAVE A SIGN OF RESPECT TO THE OWNER
2.3. ALSO TO AVOID PLAGIARISM
3. CORRECTING SOME WRONG
3.1. INSTEAD OF POSTING OR SHARING MEMES, WHY TRY TO SHARE SOME RESOURCEFUL AND KNOWLEDGEABLE.
3.2. SOCIAL NETWORKING CITES WAS CREATED TO SHARE USEFUL INFORMATION NOT TO MAKE SOME HARMFUL IMFORMATION.
4. MINDFUL PRIVACY
4.1. DON'T SHARE ANYTHING WITH ANYONE KNOWING THAT IT IS PRIVATE
4.2. AVOID SHARING IN SOCIAL MEDIA CITES IF YOU DONG WANT TO HAVE BASHERS
5. RESPECT YOUR FELLOW FILIPINO
5.1. ITS OK TO BE COOL BUT DON,T BULLY ANYONE
5.2. NEVER CRITICIZE A PERSON WITHOUT KNOWING THE TRUTH
5.3. WHEN YOU USED SOCIAL MEDIA YOU MUST RESPECT OTHERS OPINION ESPECIALLY IN VIRTUAL WORLD