MEMORY VS BRAIN
by Azri Iskandar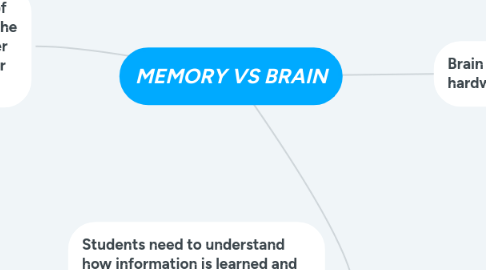 1. Students need to understand how information is learned and to understand the needs of using various kinds of active learning strategies in learning, retaining, and using the information (encoding, storage, and retrieval).
2. Memory is the retention of information over time or the mind stores and remember information, like computer software.
3. Brain is the organ, like computer hardware.