What are the possible outcomes of living with someone with dementia psychologically, physically and financially?
by Tennille Geddie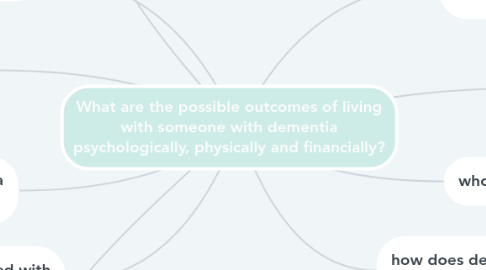 1. what is dementia?
2. what behaviours are associated with dementia?
3. what are the causes of dementia?
4. what other mental illnesses are linked to dementia?
5. how demanding is dementia financially?
6. what pressure does this put on family?
7. what feelings are associated with dementia?
8. who can dementia be treated?
9. what is the cost of care for someone with dementia?
10. how does dementia lead to restriction?