PERFORMANCE-BASED ASSESSMENT AND CURRICULUM EVALUATION
by Den Ascencio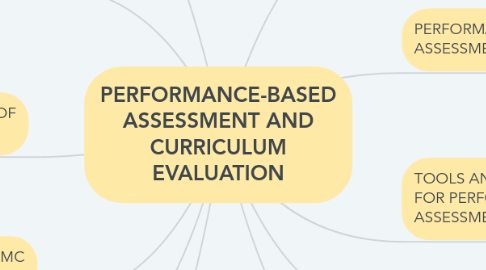 1. STUDENT ASSESSMENT
1.1. Assessment in TBLT is usually designed to provide students with formative feedback that can help them keep improving until they are able to perform the task.
2. PERFORMANCE-BASED ASSESSMENT
2.1. In performance-based assessment, these outcomes may refer to the abilities, skills and expertise that are required to complete a certain job or task. Brown and Hudson (1998) proposed requirements for TBLT:
2.1.1. Students need to perform a task
2.1.2. the task must be as authentic and as like real life as possible
2.1.3. the performance is scored by qualified, trained raters
2.1.4. Performance-based assessment evaluates how students use the language, what they can accomplish, and their knowledge about the language.
3. PERFORMANCE-BASED ASSESSMENT CRITERIA
3.1. The council of Europe developed guidelines for the development of evaluation criteria, recommending the use if descriptors (in a scale, checklist, or as a grid.
3.2. that target not only what learners can do but also how well they can do it and that assessments elicits evidence not only the language knowledge but also of the sociolinguistic and pragmatic abilities necessary to perform the task successfully.
4. TESTING TOOLS:
4.1. A variety of tools can be used to conduct a performance-based-assessment. They may be qualitative in nature (diaries/learning notebooks, questionnaires, etc.)
5. PERFORMANCE-BASED ASSESSMENT OF TECHNOLOGY-MEDIATED TASKS
5.1. the use of technology should play an increasing role in assessment, replacing pen and paper in the same way that it is replacing pen-and-paper classroom activities.
5.2. In technology-mediated task curriculum, the technology should have a central role in the assessment because it has a central role in the curriculum.
6. TOOLS AND TECHNOLOGIES FOR PERFORMANCE-BASED ASSESSMENT
6.1. This are alternatives that language teachers can use to develop their own performance-based language tests
7. TEXT-BASED CMC TECHNOLOGIES:
7.1. CMC technologies, especially text-based CMC technologies and blogs, are some of the most suitable tools for second-language. E-mail writing can be used as a performance-based assessment at all language levels.
8. AUDIO AND VIDEO CMC
8.1. Audio and video (eg., Skype, google hangouts, adobe connect) can be used to assess L2 listening and speaking skills in an authentic task-based manner.
9. VIRTUAL ENVIRONMENT
9.1. This are spaces where students can interact with other speakers of the target language as well as engage in different activities (eg., attend conferences, visit art galleries, take courses)
10. INTERACTIVE MAPS
10.1. Paper maps are still useful and are widely used by some people, today most travelers use interactive maps (Google maps, yahoo maps, GPS navigator).
11. PROGRAM EVALUATION
11.1. Program evaluation is usually conducted to find out whether a program's goals are being met and students are actually learning what was expected.
11.2. A well-designed evaluation includes a triangulation of sources and methods to inform the process and can be qualitative or quantitative in nature, but most program evaluations use a combination of both.