Excited, Worried, Need To Know, Strategies
by Akash Raut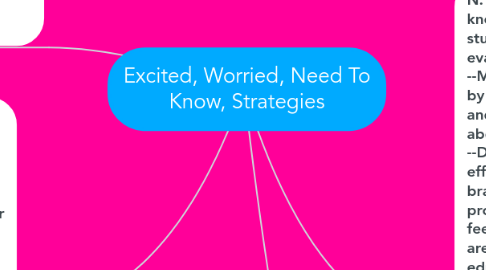 1. E: What are you excited about in introducing more student voice and choice? The excitement is surely about students taking an interest and initiative in drafting their unit as per their understanding of transdisciplinary learning and requirements. This experience will surely open avenues in taking the onus and being collectively responsible for their learning.
2. W: Does anything worry you? --Will my students be aware of the learning opportunities beyond their local and national contexts? --How will my students lead their inquiry in the right manner and sustain their learning using their voice, choice and ownership in the real world scenario?
3. N: What else do you need to know or find out about student-led inquiry in order to evaluate this approach? --Maybe read some more articles by experienced PYP educators and in general to know more about student-led inquiries. --Dive deeper into strategies like effective questioning, brainstorming and scaffolding, providing feedback and feedforward as I feel these skills are extremely important for any educator to promote and sustain authentic student-led inquiry in the classroom.
4. S: What strategies might help you move forward with the idea? --Providing learners with ample opportunities to try and test their ideas, thoughts and plans to understand the fine nuances and elements of agency. --Designing a well blended student-led inquiry by hand-holding at the right time and manner to avoid any conflict of interest. --Drafting a blueprint of the entire unit beforehand to get an estimate of how the student-led inquiry flows...