POVERTY IT IS
by By XadeYT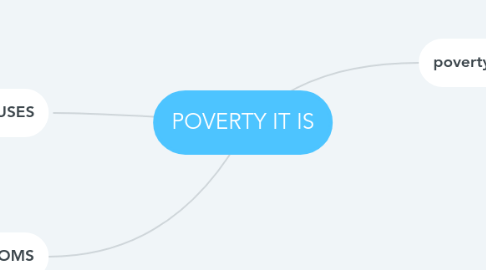 1. poverty is
1.1. It is a situation in which it is not possible to satisfy the basic physical and psychological needs of a person, due to lack of resources such as food, housing, education, health care, drinking water or electricity.
2. CAUSES
2.1. Poverty in the world has various causes: colonialism, slavery, war, invasions.
3. SINTOMS
3.1. The five great factors of poverty (as a social problem) are: ignorance, disease, apathy, corruption and dependency.