The Challenges of Implementing Self-Managed Teams Effectively
by ZULIYANA BINTI MAT ZAID MPP201016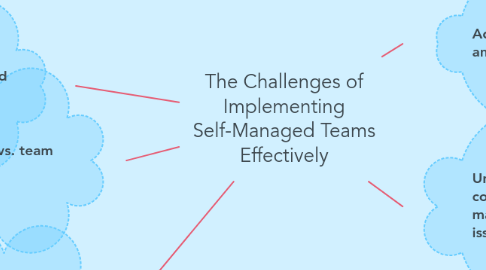 1. Adapting to operating norms and rules within the team.
2. Unnecessary organizational control vs. impression management (settle internal issues internally).
3. Delegating authority and responsibility.
3.1. Forming Self-Managed Team
3.2. Time
4. Individual commitment vs. team commitment.
4.1. Unclear task completion criteria
4.2. Mindset regarding team discussions: meeting discussions are ultimatum.
5. Sharing resources.