GOODNIGHT MR TOM
by sammie davies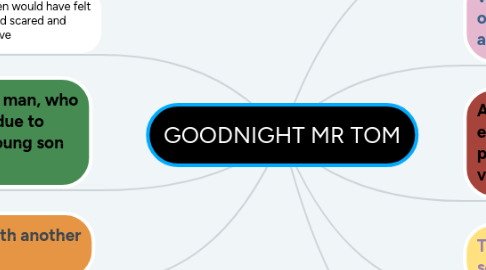 1. By November he achieved the level of reading and writing to join Miss Hartridges class
2. The children would have felt worried and scared and apprihensive
3. William Beech is a scrawny 8 year old boy from London, who was abused by his mother.
4. All the children were evacuated from inner city places and brought to a small village called Little Weirwold.
5. Tom was a 60 year old man, who had become a hermit due to loosing his wife and young son over 40 years ago.
5.1. Willie saw him as a towering giant with a voice like thunder.
6. Willie made friends with another evacuee called Zach.
7. The book was based in the second world war
8. Willie wasn't good at reading or writing but loved to paint.