Integration
by Guido Picus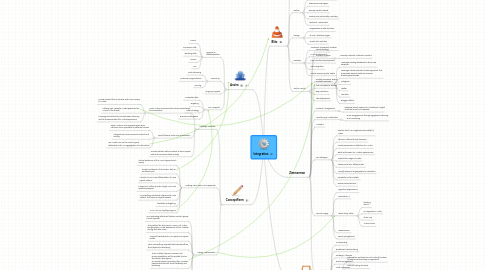 1. Ansira
1.1. Hygiene & Standardization
1.1.1. ArcGIS
1.1.2. Consumer data
1.1.3. Booking data
1.1.4. Acxiom
1.1.5. MRI
1.2. DB set up
1.2.1. Data cleansing
1.2.2. Customer Segmentation
1.2.3. Scoring
1.3. ongoing Support
1.4. CRM support
1.4.1. Accessible data
1.4.2. Targeting
1.4.3. Offer Strategy
1.4.4. Business Intelligence
2. Emboodo
2.1. Site Audit
2.1.1. Information architecture and content (number of pages and how they're organised)
2.1.2. Internal linking structure
2.1.3. Back-links
2.1.4. Pages urls, SEO friendly urls
2.1.5. New wireframes must ensure SEO friendliness
2.1.6. Reuse important content
3. Blitz
3.1. Discover
3.1.1. Brand immersion
3.1.2. Stakeholder interviews
3.1.3. Site Audit
3.1.4. Research
3.2. Define
3.2.1. Develop UX and Creative POV
3.2.2. Determine User types
3.2.3. Review content needs
3.2.4. Feature & Functionality inventory
3.2.5. Technical Assessment
3.3. Design
3.3.1. Organization & site structure
3.3.2. Id user interface pages
3.3.3. Create tech solution
3.4. Develop
3.4.1. Javascript Framework creation
3.4.2. CMS development
3.4.3. User interface development
3.4.4. Site integration
3.4.5. Create remaining site assets
3.5. Test & Launch
3.5.1. Quality assurance testing
3.5.2. User acceptance testing
3.5.3. Bug resolution
3.5.4. Site deployment
4. ConceptFarm
4.1. Strategic Priorities
4.1.1. Move Aruba communications from presentation to conversation
4.1.1.1. Create content that is timelier and more unique to Aruba
4.1.1.2. Utilizing real, repeater Aruba guests as the "voice of the brand"
4.1.1.3. Leverage social tools to provide peer advocacy and to dimensionalize the Aruba experience
4.1.2. Build efficient scale and optimization
4.1.2.1. Seed, nurture, and organize grass roots influence from repeaters to potential visitors
4.1.2.2. Integrate and cross-connect content and activity
4.1.2.3. Use Aruba.com as the central guest destination hub– an aggregation of information
4.1.3. Provide traction-able incentive to drive repeat visit and increased island activity
4.2. Unifying Idea; Return to Happiness
4.2.1. natural extension of the "one happy island" equity
4.2.2. simple and direct call to action, with an emotional pull
4.2.3. a lead in to our core differentiator of more repeat visitors
4.2.4. a direct aim at the revisitor target, our most qualified prospect
4.2.5. a compelling emotional reference for new visitors, that leads to loyalist benefit
4.2.6. facilitates retargeting
4.2.7. a CTA for our loyalty program
4.3. Happy Ambassadors
4.3.1. Our marketing efforts will feature a select group of real loyalists.
4.3.2. They will be the first person "voice" of Aruba, bringing their Aruba experience to life - before, during and after visits
4.3.3. They will be featured in our paid and unpaid media.
4.3.4. Their compelling, repeater testimonials will be the subject of advertising.
4.3.5. Their curated, dynamic reviews and recommendations will be posted (via our facilitation) throughout our social sphere, providing their "insider" perspective that will drive credibility and relevancy.
4.3.6. They will help us galvanize our full loyalist network to serve as "early adopters" of our programs, creating viral scale to our efforts
4.3.7. Our pivot point for local PR, tying those efforts into our overall campaigns and initiatives.
5. Zimmerman
5.1. Social Strategy
5.2. Content Creation
5.2.1. Develop relevant, authentic content
5.3. Content Outreach
5.3.1. Leverage existing database to drive new adoption
5.3.2. Leverage a balanced paid media approach that showcases owned media to increase shared opportunities
5.3.3. Instagram
5.3.4. Twitter
5.3.5. YouTube
5.3.6. Blogger efforts
5.4. Content Management
5.4.1. Integrate social media into "traditional" digital channels (email and website)
5.5. Monitoring & Moderation
5.5.1. Drive engagement through aggressive listening and monitoring
5.6. Analytics
5.7. PR Strategies
5.7.1. Position fresh, re-imagined personality for Aruba
5.7.2. Influence affluent travel decisions
5.7.3. Create awareness & definition for Aruba
5.7.4. Build enthusiasm for Aruban experiences
5.7.5. Protect the image of Aruba
5.7.6. Utilize social as a differentiator
5.7.7. Amplify seasonal & geographical saturation
5.7.8. Penetrate niche markets
5.7.9. Deliver stretched ROI
5.8. Launch Happy
5.8.1. Signature Experiences
5.8.2. Generation H
5.8.3. Island Story Teller
5.8.3.1. Floating Island
5.8.3.2. Im happiest in Aruba
5.8.3.3. Share Joy
5.8.3.4. Aruba Shorts
5.8.4. News Bureau
5.8.5. Event Springboard
5.9. Promotional
5.9.1. Co-branding
5.9.2. Broadcast merchandising
5.9.3. Strategic Alliances
5.9.4. Event Springboard
5.9.5. Click Happiness
5.9.6. Open Happiness
5.9.7. Sand in your soul
5.9.8. Color Your Summer
5.9.9. Vibe Island