YRDSB Leadership Framework : 5) Instruction practice How do you ..
by Todd Taylor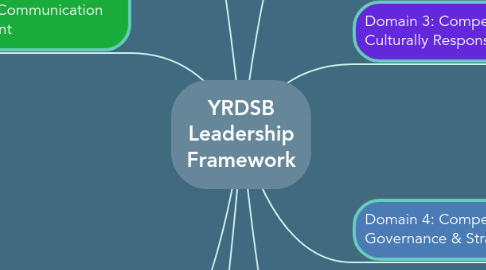 1. ..keep up-to-date on current classroom practices.
1.1. TT
1.1.1. Engage in Curriculum based thought exchanges with folks in Curriculum
1.1.2. Participate in co-teaching opportunities and co-learn with staff who are interested in new learning
1.1.3. Professional Learning Networks online, which assess and share best practices.
1.2. AG
1.3. KG
1.4. RF
2. ..keep up-to-date on how to support Special Education students (policies and legislation)
2.1. TT
2.1.1. OPC Spec Ed For Administrators Bursary
2.1.2. Osgoode Certificate in Legal Education which included a one day workshop on current legal issues as it relates to Special Education Students
2.2. AG
2.3. KG
2.4. RF
3. ..build a sense of shared leadership & direction in terms of PD opportunities
3.1. TT
3.1.1. Solicit Staff input in professional development opportunities
3.1.2. Formally and informally invite staff participation in new learning (i.e. Stolen Lives course through Our History, Ourselves)
3.1.3. Participate actively in teacher initiated PD ideas (i.e. on Rouge Valley Field study)
3.2. AG
3.3. KG
3.4. RF
4. ..model what you expect to see in the classroom
4.1. TT
4.1.1. Use technology in staff meetings to raise awareness.
4.1.2. Liaise with teachers to identify best tech tools.
4.1.3. When afforded an opportunity, TEACH.
4.2. AG
4.3. KG
4.4. RF
5. ..engage in transparent reflection
5.1. TT
5.1.1. Acknowledge, verbally or in writing when something doesn't go as planned.
5.1.2. Encourage dialogue through an open door policy.
5.1.3. Track interactions with staff members and work to identify people who I haven't connected with regularly to identify new ideas
5.2. AG
5.3. KG
5.4. RF