MEMORIES OF THE TRAVEL TO PANAMA
by G. B.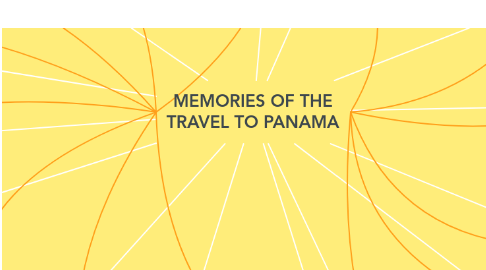 1. On december 16, I started my trip to Panama with my girlfriend.
2. First we went from Barranquilla to Cartagena by bus at night.
3. We were about t arrive we got a village and took a car that would take us to the airport.
4. We waited for the flight departure time and when it arrived we boarded the plane.
5. We land in Panama and proceeded to disembark and go through immigration to get our luggage.
6. When we arrive to pick up our bags, we ran into my grandmother who was also arriving this country after returning from visiting family in Colombia.
7. Outside my incle and my cousin were waiting for us to get into the car and driver to the house.
8. We spent wonderful days in this country, the first few days we traveled by car.
9. A few days later, my girlfriend and I ventured out to take a taxi alone.
10. One day we went for a walk with my grandfather to the old Panama and to get there we got on bus to get around.
11. With my grandmother we went out to see where the train station was and we got on the train without any destination, just to know and experience how it was.
12. We were caught in the night and we had to walk home, but luckily we were able to take a minibús.
13. When it was our turn to return to Colombia, we went in my uncle´s car to the airport.
14. We took our flight, arrived in Cartagena late at night and got into a car with other people to return to Barranquilla.
15. Diana Gabriela Bolaños Peña, ID: 422793, Ingles IV, UCC - Santa Marta.