FCE LISTENING PART 4
by Margaret Mendez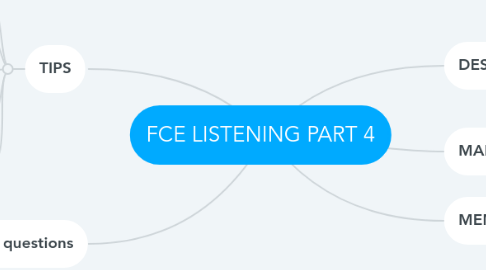 1. DESCRIPTION
1.1. A conversation between two or more speakers of approximately 3–4 minutes. You have to answer some multiple-choice questions by choosing the correct answer from three options (A, B or C).
2. MARKS
2.1. 1 mark for each correct answer.
3. TIPS
3.1. Read each question carefully.
3.2. Underline the main idea.
3.3. Listen for the same idea as in the options.
3.4. Wait until second hearing before you choose your answer.
3.5. If you don't know the correct answer guees one.
4. Number and type of questions
4.1. 7 multiple choice questions.
4.2. With options A B or C.
4.3. An interview between to speakers from 3 to 4 minutes.
5. MEMBERS
5.1. MARGARET MÉNDEZ AND EMILY MOLINA.