Catastrophic Motor Vehicle Collision
by Nina Cleckler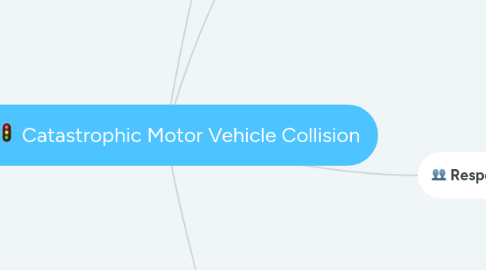 1. December 13, 2020
1.1. Time of Incident (approx.) 6:28am
2. Brandon J. Moffett 25 year old male
2.1. Single, Male, no Children.
2.2. Alabama Resident
3. Franklin Township, Illinois
4. Franklin County Sheriffs Department
4.1. MISSING RECORDS
5. 90 minute extraction time before medical team could fully assess client
6. Responders to Scene
6.1. Franklin Township Police, Officer J. Shrake
6.1.1. Illinois State Police (Investigating Agency) Crash Report 13-20-01089
6.2. West Frankfort Fire & Rescue
6.2.1. First Medical Assessment/Treatment
6.2.1.1. Pinned between pickup and trailer. Sustained very serious injuries.
6.2.2. MISSING RECORDS
6.3. Air Evac Lifeflight Arrived @ scene 7:21am Access to Client @8:00am
6.3.1. Transportation to nearest Level 1 Trauma Unit. ( St. Louis Missouri
6.3.2. Arrived at BARNES JEWISH HOSPITAL 9:18am
6.3.3. INJURIES DOCUMENTED
6.3.3.1. Tibia/Fibula shattered and protruding with muscle and tissue exposed
6.3.3.2. Uncontrolled bleeding immediate life-threatening condition
6.3.3.3. Degloving injury to penis
6.3.3.4. Awake, Alert and in 10/10 pain (worst imaginable pain)
6.3.3.4.1. 1st pain medication administration 8:07am (1 and 1\2 hours of agonizing pain untreated) (Pain treated during transport).
6.3.3.5. Critical, Life-Threatening Condition (level of acuity)
6.3.3.6. Blunt/ Hemodynamic Trauma. Crushed. Mangled. Pulseless Extremity.
6.3.3.7. Laceration/abrasion & bleeding left eye and cheek.
6.3.3.8. Sinus Tachycardia Hypotension Hypovolemic/Traumatic Shock
6.4. Abbott EMS
6.4.1. MISSING RECORD
6.4.1.1. INJURIES DOCUMENTED
6.4.2. Applied 1st Tourniquet @ 6:45am. 2nd Tourniqute @ 7:30am
7. Injuries as Documented by First Responders
7.1. Right leg mangled and in a complete U shape
7.2. Multiple Facial Lacerations
7.3. Penis & scrotal degloving and avulsion injury
7.4. Severe uncontrollable bleeding from leg injury. Turniquite applied X2
8. Clients right leg wrapped around 5th wheel trailer hitch in full "U " position, crying, "MY LEG!" 10/10 on pain scale.